Build-A-Bear has announced that the Online Exclusive Grookey Bundle is now available to order. Grookey's online exclusive bundle includes: a Leaf Shirt, Leaf Cape and 5-in-1 sound. The Online Exclusive Grookey Bundle costs $65 USD.
Pictures of this plushie bundle have been added to an Imageboard thread
.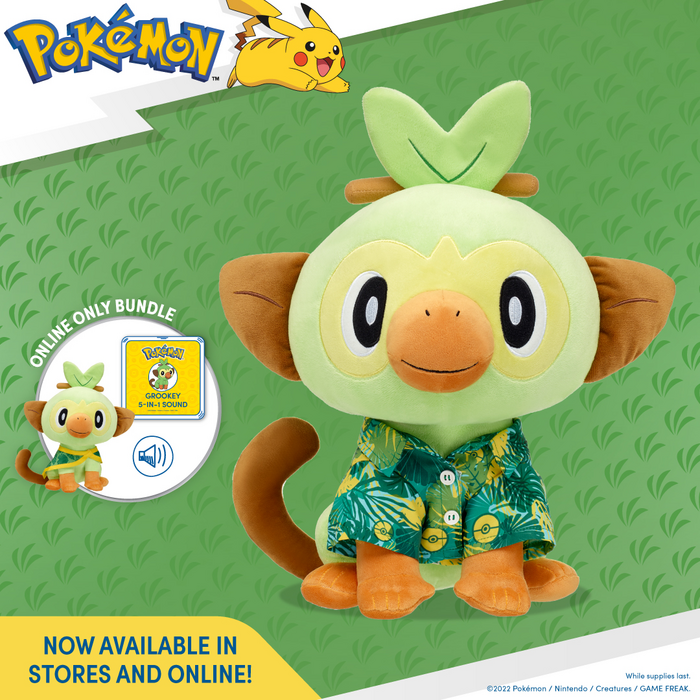 Build-A-Bear - Online Exclusive Leafeon Bundle
Get into the groove with Grookey! This friendly Pokémon is sure to always stick by your side. The curious Grookey is a Grass-type Pokémon with green fur, large eyes and ears, and a curly brown tail. Pokémon Trainers will love this exclusive Grookey plush toy bundle, which includes Grookey's leaf print shirt, matching cape and 5-in-1 sound chip!
Price includes:
Grookey with 5-in-1 Sound
Grookey Leaf Shirt
Grookey Leaf Cape
Source:
https://www.buildabear.com/online-exclusive-grookey-bundle/330261_30198_30197.html