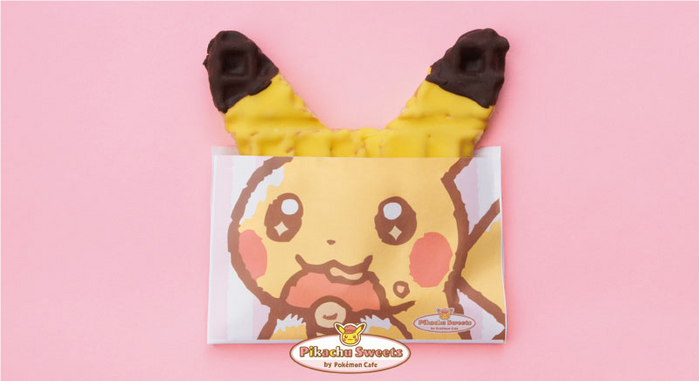 On Saturday, June 11th, 2022, Pikachu will join the popular Pokémon Waffle menu at Pikachu Sweets by Pokémon Café!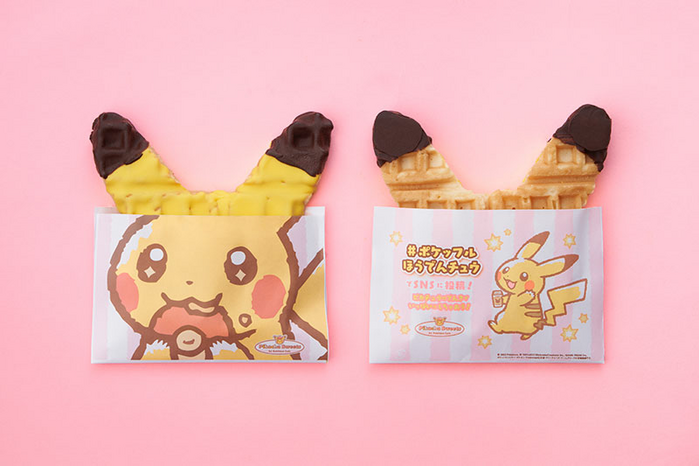 Pikachu Sweets Pokéffle - Pikachu - 550 yen (tax included)
ピカチュウスイーツじるしのポケッフル 〜ピカチュウ〜 550円(税込)
The crunchy Pikachu Pokémon Waffle is also soft and a gently sweet honey-flavored waffle is covered with chocolate.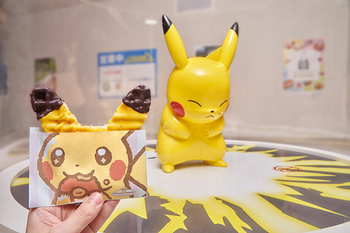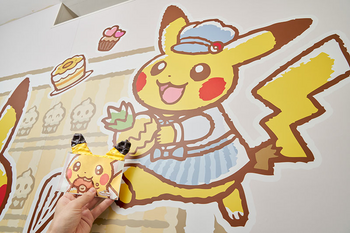 Take a picture of your Pokéffle with the Pikachu statue in the plaza in front of the Pikachu Sweets store and also take a photo at the Pikachu illustration inside the Pikachu Sweets store as the background!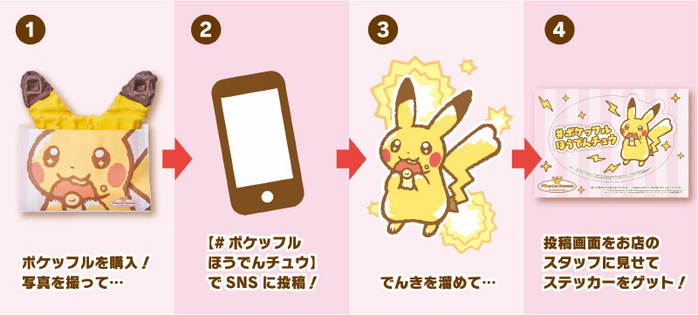 If you take a photo, post it on SNS with the hashtag "#ポケッフルほうでんチュウ" and fill it with Pikachu's electricity! Show the screen of your post to a staff member and you will get one of their original stickers! *The sticker distribution will end as soon as they are all given out.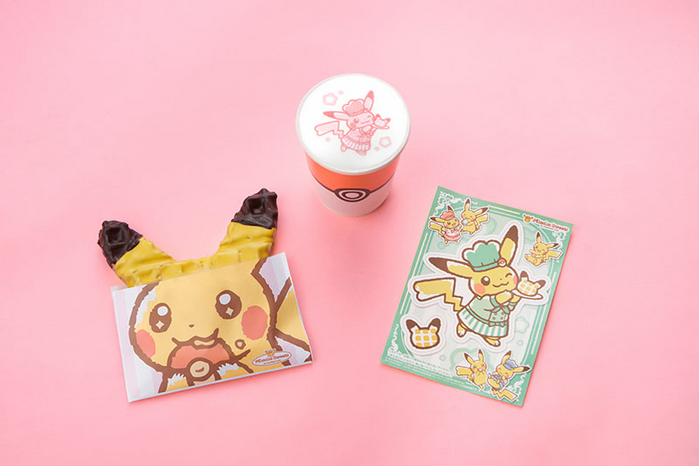 Order a set of the regular menu "Get Latte" and a Pokéffle, and you will receive one of Pikachu Sweets' original stickers! The new flavors "Tea Latte" and "White Mocha" go perfectly with Pokéffle.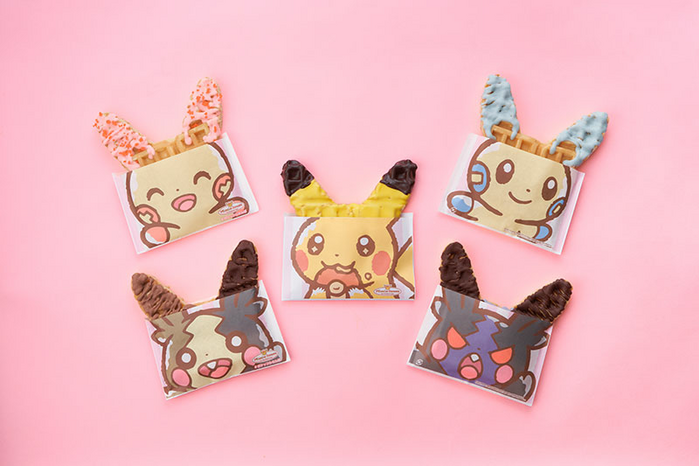 Pikachu joins the line, increasing the collection of Electric-type Pokémon! Please enjoy them side-by-side with the now on-sale Plusle, Minun and Morpeko Pokéffle's!
Source:
https://www.pokemoncenter-online.com/cafe/news/220527_01.html