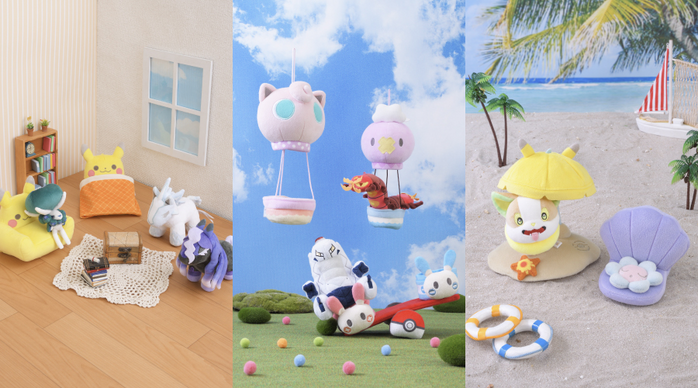 On Saturday, June 11th, 2022, Wanpachi and other Pokémon will join the POKÉMON DOLLS series with their cute, rounded forms! Five plushies: Wanpachi, Maruyakude, Duraludon, Blizzapos, and Wraithpos and four mascot plushies: Wanpachi, Maruyakude, Duraludon, and Budrex will be available at the Pokémon Center!
In addition, a new
House Plushie (ハウスぬいぐるみ)
series that you can play with your POKÉMON DOLLS mascots will be available! The lineup includes beds and sofas with Pokémon motifs. Enjoy playing with your favorite mascot plusies together with these items. The Pokémon Center Online will start selling them starting on June 9th, 2022 at 10:00 a.m.!
Please note that the release of these items may be postponed or cancelled due to the situation at the production site. Please be aware of this beforehand.
At the Amazon.co.jp Pokémon Store, pre-orders these products will be starting on June 11th, 2022 and sales starting on June 18th, 2022, but due to the limited number of products available, they may be sold during the pre-order period.
All Pokémon Center stores will carry this line. There is a possibility that other Pokémon Stores will carry the product the week after the release date. In order to prevent the spread of COVID-19, some stores may change their opening hours or close temporarily.
Items: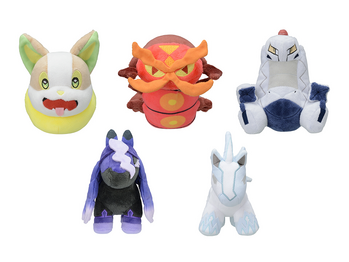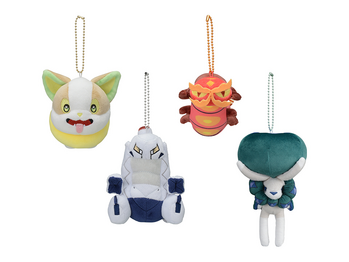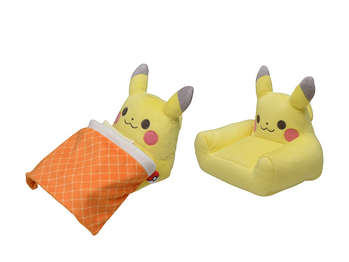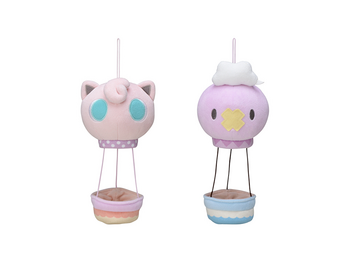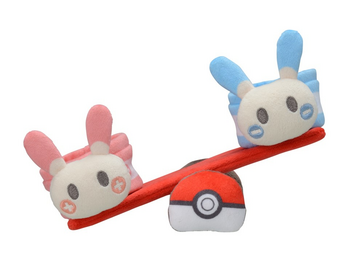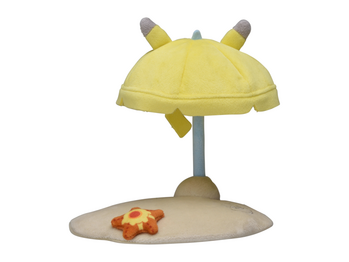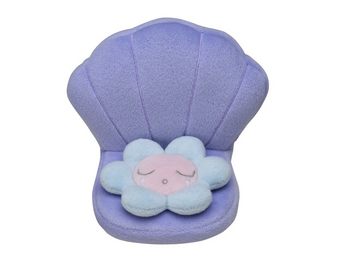 Item List (English):
POKÉMON DOLLS Wanpachi - 1,320 yen
POKÉMON DOLLS Maruyakude - 1,320 yen
POKÉMON DOLLS Duraludon - 1,320 yen
POKÉMON DOLLS Blizzapos - 1,430 yen
POKÉMON DOLLS Wraithpos - 1,430 yen
Springy Mascot Wanpachi - 1,078 yen
Springy Mascot Maruyakude - 1,078 yen
Springy Mascot Duraludon - 1,078 yen
Springy Mascot Budrex - 1,320 yen
POKÉMON DOLLS House Pikachu Sofa - 1,210 yen
POKÉMON DOLLS House Pikachu Bed - 1,210 yen
POKÉMON DOLLS House Pikachu Umbrella - 1,210 yen
POKÉMON DOLLS House Pearlulu Sofa - 990 yen
POKÉMON DOLLS House Purin Balloon - 1,210 yen
POKÉMON DOLLS House Fuwante Balloon - 1,210 yen
POKÉMON DOLLS House Plusle Minun Seesaw - 1,430 yen
Item List (Japanese):
ポケモンドールズ ワンパチ 1,320円
ポケモンドールズ マルヤクデ 1,320円
ポケモンドールズ ジュラルドン 1,320円
ポケモンドールズ ブリザポス 1,430円
ポケモンドールズ レイスポス 1,430円
もっちりマスコット ポケモンドールズ ワンパチ 1,078円
もっちりマスコット ポケモンドールズ マルヤクデ 1,078円
もっちりマスコット ポケモンドールズ ジュラルドン 1,078円
もっちりマスコット ポケモンドールズ バドレックス 1,320円
ポケモンドールズハウス ピカチュウソファ 1,210円
ポケモンドールズハウス ピカチュウベッド 1,210円
ポケモンドールズハウス ピカチュウパラソル 1,210円
ポケモンドールズハウス パールルソファ 990円
ポケモンドールズハウス プリンバルーン 1,210円
ポケモンドールズハウス フワンテバルーン 1,210円
ポケモンドールズハウス プラスルマイナンシーソー 1,430円
Source:
https://www.pokemon.co.jp/goods/2022/06/220603_to01.html