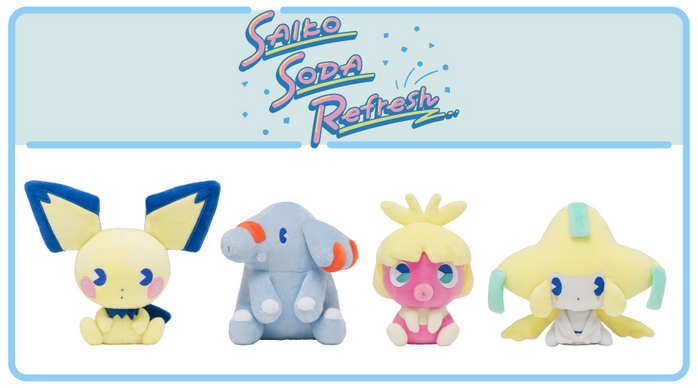 On July 2nd, 2022, new plushies will join the Saiko Soda Refresh series! Saiko Soda Refresh is a series of retro-pop goods featuring the same design concept of the Saiko Soda series, but with illustrations by F*Kaori. Joining the series this time are Pichu, Gomazou, Muchul, and Jirachi! Look out for their characteristic dull eyes and squeezed mouths! The Pokémon Center Online will start selling them from 10:00 a.m. on June 30th, 2022 at 10:00 a.m.
Please note that the release of this product may be postponed or cancelled due to the situation in the production area and stores. Please be aware of this beforehand.
At the Amazon.co.jp Pokémon Store, pre-orders for these plushies will be starting on July 2nd, 2022 and sales starting on July 9th, 2022 but due to the limited number of products available, they may be sold during the pre-order period.
F*Kaori (エフ カオリ)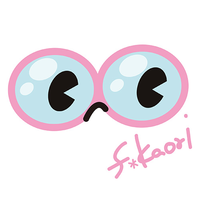 With a touch and colors influenced by anime and fancy illustrations, she draws on the theme of retro pop, which is a mixture of nostalgia and newness. After working as a graphic designer for an apparel brand, she is now active as an illustrator. She has been working on illustrations and goods designs for various collaborations with celebrities, characters, and manga/anime works.
Plushies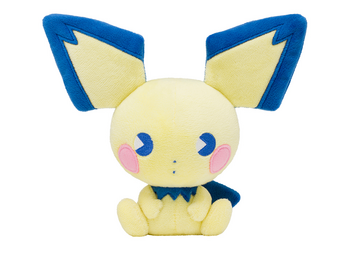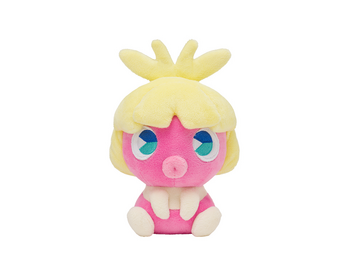 Items:
Plushie Saiko Soda Refresh Pichu - 1,430 yen
Plushie Saiko Soda Refresh Gomazou - 1,430 yen
Plushie Saiko Soda Refresh Muchul - 1,430 yen
Plushie Saiko Soda Refresh Jirachi - 1,430 yen
Source:
https://www.pokemon.co.jp/goods/2022/06/220624_to01.html