Kotobukiya has revealed the final design for the
ARTFX J Nate with Oshawott
figure based on the illustration drawn by Hitoshi Ariga for Pokémon Black 2 and White 2. The figure is available to pre-order for 12,980 yen.
Pictures of this product have been added to an Imageboard thread
.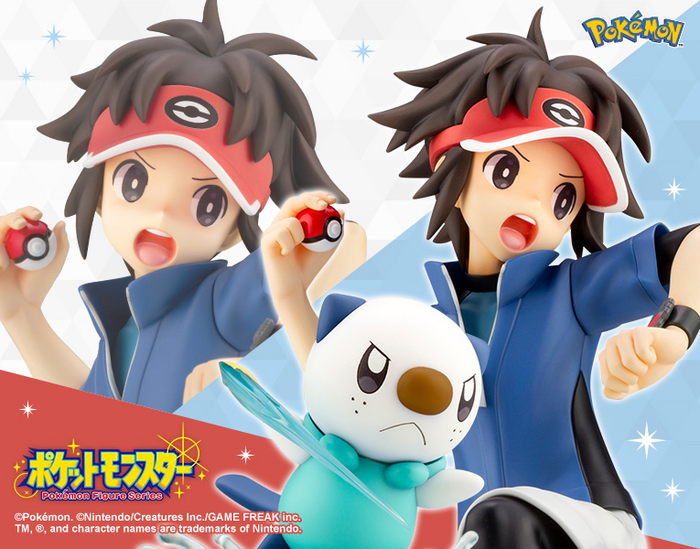 Product Description:
Based on an illustration drawn by Hitoshi Ariga, a well-known artist from the series, Kyohei, one of the main characters of Pokémon Black 2 and White 2, has joined the lineup!
Pay attention to his eyes peeking out from under the sun visor and the dynamic pose he takes when he throws the Monster Ball! The intricate hairstyle and the grip of the hand holding the monster ball are very detailed. Mijumaru is also a reliable Pokémon, performing its Razor Shell attack above the spray of water which is reproduced with clear parts!
Due to high demand, Rosa with Snivy (Mei with Tsutarja) will also be going to have a reproduction run!
Stay tuned for more figures from the Kotobukiya Pokémon series!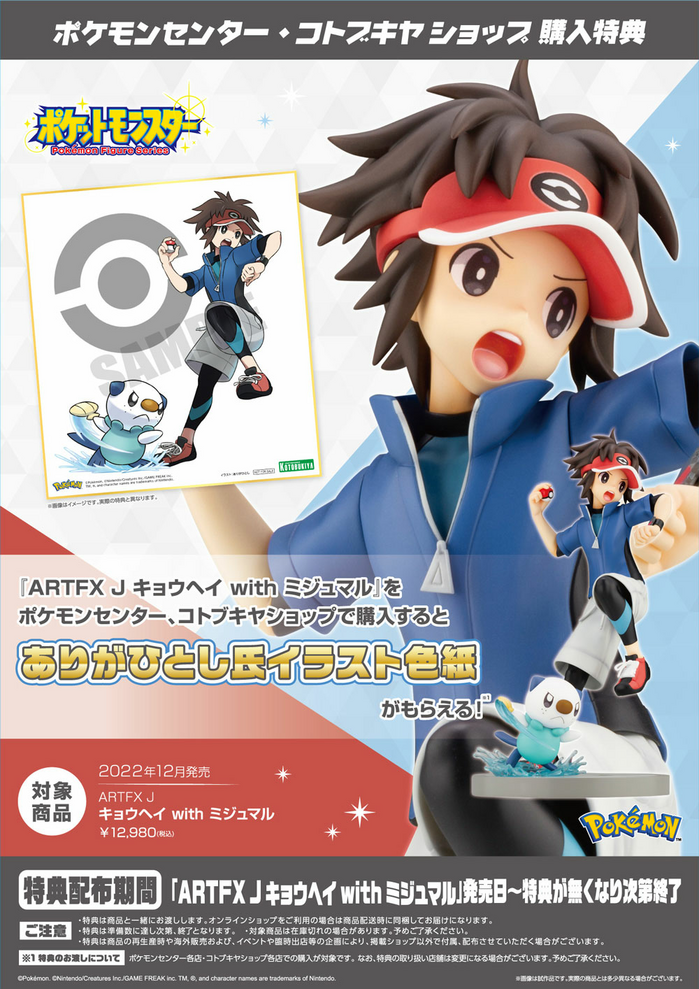 Product Details:
ARTFX J Nate with Oshawott (
ARTFX J Kyohei with Mijumaru
ARTFX J キョウヘイ with ミジュマル)
Release Month:
December 2022
Price including tax:
12,980 yen
Price without tax:
11,800 yen
Scale:
1/8
Product Size:
Kyohei: approx. 207mm in height, Mijumaru: approx. 52mm in height (including stand)
Product Specifications:
Complete painted PVC figure
Materials:
PVC (non-phthalate), ABS, Iron
Sculptor:
Kyohei: Rico, Mijumaru: 春雪
Source:
https://www.kotobukiya.co.jp/product/product-0000004561/
YouTube Clip - ARTFX J Kyohei with Mijumaru
Source:
https://www.youtube.com/watch?v=NtUBHaup-Jg