The Pokémon Company has announced the details for the
Jump! Magikarp!
competition for Pokémon Sword and Pokémon Shield.
Our 8th Generation Online Competitions page
has been updated with these details.
Jump! Magikarp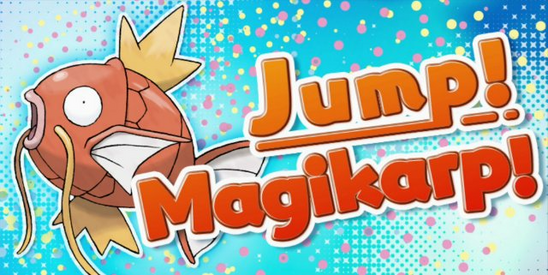 Region: International
Registration Period: July 7th, 2022 until July 21st, 2022, at 4:59 p.m. PDT
Tournament Period: July 22nd, 2022, at 5:00 p.m. to July 24th, 2022, at 4:59 p.m. PDT,
Ranking Results Announcement: August 2022
Compatible Games: Pokémon Sword and Pokémon Shield
Eligible Pokémon: Available National Pokédex with a Galar Mark or Battle Ready Mark. No Legendary or Mythical Pokémon. 1 Magikarp must be on the team.
Battle Type: Double Battles
Entry Gift: Qualifying players who participate in the event will receive 50 BP whether they win or lose.
The Jump! Magikarp online competition is a Doubles Battle competition which requires players to bring a Magikarp into battle. Players may only bring two Pokémon to battle as well.