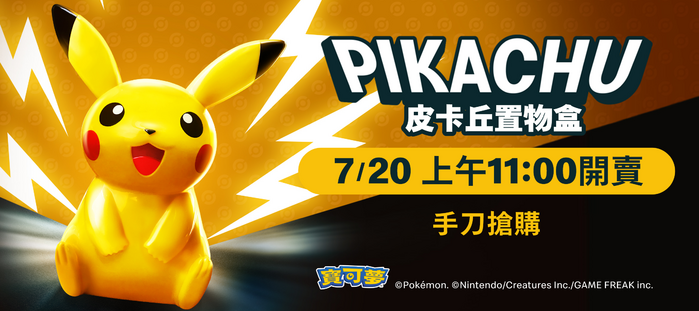 McDonald's Taiwan will launch Pokémon Meal Boxes on July 20th, 2022, featuring Pikachu and Eevee. Buy any qualifiying meal set at McDonald's and add 399 yuan to get a Pikachu Storage Box (429 yuan for a single item purchase), and each person is limited to two boxes per purchase.
High resolution pictures of the items have been added to an Imageboard thread
.
Pikachu Storage Box
McDonald's x Pokémon come together! Let the Pikachu storage box accompany you to Discharge your stuff! It has a super cute shape, and there is more storage space on the back, you can't miss this gift for your own use!
Double Filling Pie (Banana Chocolate Flavor)
Double Stuffing Pie and Pokémon come together! This time, it is packaged with the popular Pokémon Eevee, which not only has a cute shape, but also a sweet taste!
Source:
https://www.mcdonalds.com/tw/zh-tw/whats-hot/2022PokemonFoodTray.html