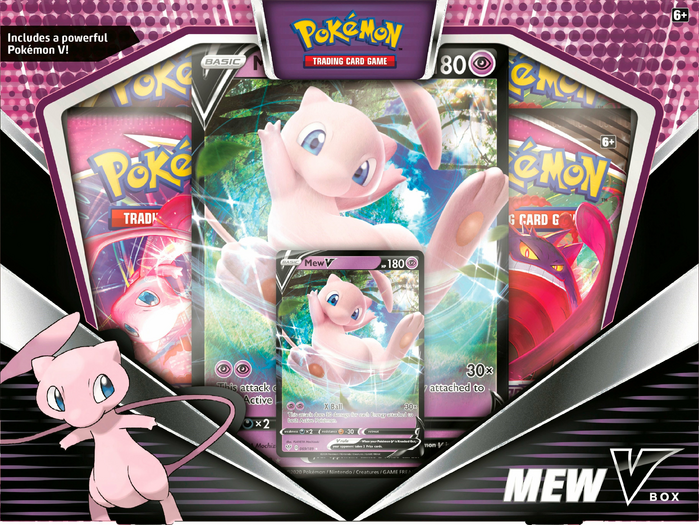 The Pokémon TCG: Mew V Box will be available exclusively at Best Buy stores in Canada and the United States on November 4th, 2022 for $19.99 USD.
Pokémon TCG: Mew V Box
Mysterious Pokémon & Psychic Power! The Mythical Pokémon Mew boasts huge strength for such a cute little Pokémon, and now you can add it to your collection as a Pokémon V in both playable and oversize versions! Not to be outdone, the Legendary Pokémon Mewtwo also appears as an awesome foil card, and you can discover even more surprises in a handful of Pokémon TCG booster packs. Get ready for the battle of a lifetime when these Psychic-type powerhouses are by your side!
The Pokémon TCG: Mew V Box includes:
1 foil card featuring Mew V
1 foil card featuring Mewtwo
1 oversize foil card featuring Mew V
4 Pokémon TCG booster packs
A code card for Pokémon TCG Live
Source:
https://www.bestbuy.com/site/pokemon-trading-card-game-mew-v-box-exclusive/6516360.p?skuId=6516360