Build-A-Bear has announced that the Online Exclusive Sylveon Bundle is now available to order. The Sylveon's online exclusive bundle includes: a Sylveon with 5-in-1 Sound, a Sylveon Cape and a Sylveon Sleeper. The Online Exclusive Sylveon Bundle costs $72 USD. Sylveon is voiced by
Erica Schroeder
.
Pictures of this plushie bundle have been added to an Imageboard thread
.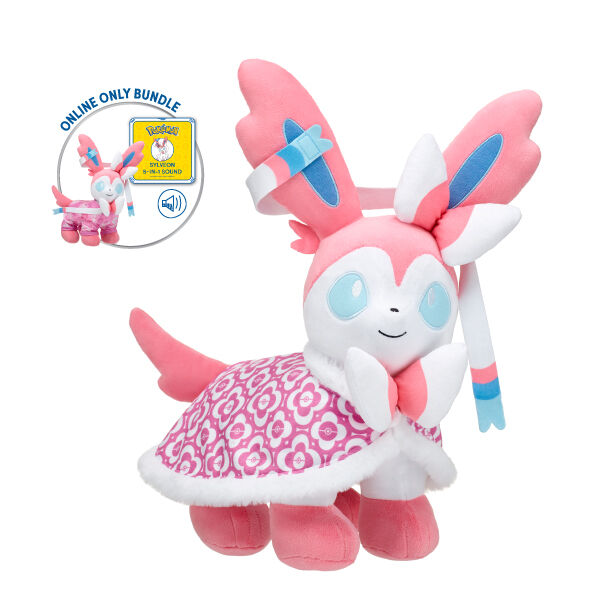 Online Exclusive Sylveon Bundle
Sylveon is the newest Eevee Evolution at Build-A-Bear Workshop! Known for calming conflict, Sylveon will be a soothing addition to any Pokémon Trainer's plush collection. This Fairy-type Pokémon has sky blue eyes and pink and white fur with oversized ears and ribbonlike feelers. Make waves with this exclusive Sylveon gift bundle which includes Sylveon along with its pink cape, PJ sleeper and 5-in-1 sound chip!
Price includes:
Sylveon with 5-in-1 Sound
Sylveon Cape
Sylveon Sleeper
Source:
https://www.buildabear.com/online-exclusive-sylveon-bundle/31392_31357_31358.html