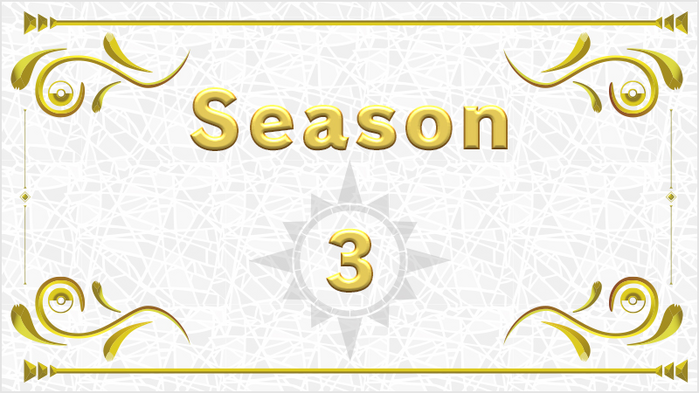 Test your skills against Trainers from around the world now in Ranked Battles Season 3 (February 2023). Take on Ranked Battles by opening the X menu and selecting Poké Portal, Battle Stadium, and then Ranked Battles.
Event Schedule
Wednesday, February 1, 2023, at 04:00 UTC to Tuesday, February 28, 2023, at 23:59 UTC
Battle Format
Season 3 will follow the Series 2 regulations.
Eligible Pokémon
Paldea Pokédex No. 001–392, 397, and 398 are eligible to participate. Certain Pokémon may not be used.
Only Pokémon obtained in Pokémon Scarlet or Pokémon Violet games are eligible.
Timers
Total Time: 20 minutes
Player Time: 7 minutes
Preview Time: 90 seconds
Turn Time: 45 seconds
Rewards
After the season ends and results are announced, you may be eligible for rewards based on the results of your battles. You must finish at least one match with a win or loss during the season to be eligible for Season 3 rewards.
Master Ball Tier
• Sweet Herba Mystica ×3
• Gold Bottle Cap ×1
• Bottle Cap ×3
• Ability Capsule ×1
• 100,000 League Points
Ultra Ball Tier
• Sweet Herba Mystica ×1
• Gold Bottle Cap ×1
• Bottle Cap ×1
• Ability Capsule ×1
• 60,000 League Points
Great Ball Tier
• TM171 (Tera Blast) ×1
• Bottle Cap ×1
• Ability Capsule ×1
• 30,000 League Points
Poké Ball Tier
• TM171 (Tera Blast) ×1
• 10,000 League Points
Beginner Tier
• 5,000 League Points
What Are Ranked Battles?
Pokémon Scarlet and Pokémon Violet Ranked Battles allow you to test your Trainer skills in head-to-head battles with players around the world. Each Trainer's skill in battle is tracked by their rank, which changes based on the Trainer's battle results. Trainers are matched up with other players of similar rank to ensure even competition.
Any Nintendo Switch Online membership (sold separately) and Nintendo Account required for online features. Membership auto-renews after initial term at the then-current price unless canceled. Not available in all countries. Internet access required for online features. Terms apply. Learn more at nintendo.com/switch-online.
Battle data and results will be provided to Nintendo Co., Ltd., and The Pokémon Company (and its subsidiaries).
Players engaging in the following activities may receive penalties and be restricted from participating in future online events.
• Use of unauthorized methods to alter game save data, use of Pokémon that have data altered via altering code, or use of Pokémon created via altering code
• Significantly large number of disconnects during battle, from when your opponent has been decided to when the match results have been fully sent to the server (please ensure a stable connection environment when connecting to the internet)
• Troubling behavior that could affect other participants or make others feel unpleasant
• Actions that would obstruct battles and operations, such as hacking
• Registering with incorrect information or impersonating another player
• Other actions that operation hosts determine to be inappropriate
Source:
https://sv-news.pokemon.co.jp/en/page/41.html