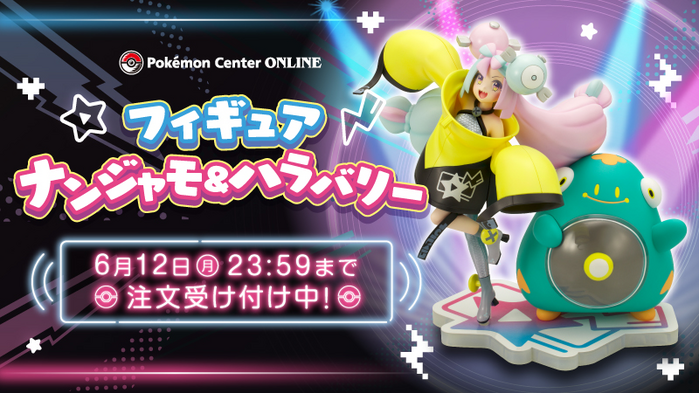 Nanjamo, the Gym Leader of the Hakko Gym in Pokémon: Scarlet and Violet, is now available as a figure! The figure can be exclusively ordered from April 14th, 2023 at 10:00 until June 12th, 2023 at 23:59 for 29,700 yen through the Pokémon Center Online.
An Imageboard thread has been added with pictures of the figure.
Based on Naoki Saito's illustration, Nanjamo's hair and outfit have been sculpted to recreate all of Nanjamo's charm, and we are sure that everyone will be very satisfied with the figure!
Description:
Iono is the Gym Leader of Levincia, one of the Paldea region's prominent cities, and specializes in Electric-type Pokémon. She's also known as the Supercharged Streamer, ​having gained popularity online as the host of a show called the Iono Zone.
Details:
Item Name:
Nanjamo & Harabarie Figure (フィギュア ナンジャモ&ハラバリ)
Order Period:
April 14, 2023 at 10:00 to June 12th, 2023 at 23:59
Size and weight:
approx. 21.8 x 21.8 x 18.5:cm 600g
Materials:
PVC, ABS
Country of origin:
China
Item Number:
4521329391298
Delivery:
The products will be shipped starting in early April 2024.
Source:
https://www.pokemoncenter-online.com/?p_cd=4521329391298