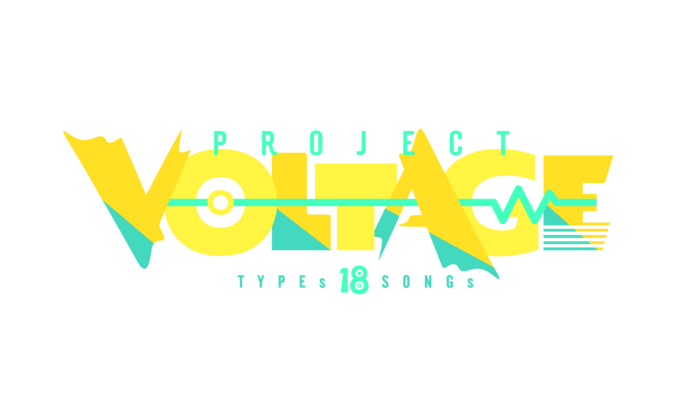 A collaboration project between
Hatsune Miku
, a virtual singer developed by Crypton Future Media, and Pokémon created by The Pokémon Company, began on August 31st, 2023. The project is called
Pokémon feat. Hatsune Miku Project VOLTAGE 18 Types/Songs
.
Using the 18 different Pokémon types as a reference, 18 music creators will release a series of sampled songs and music videos based on the official Pokémon game soundtracks over several months starting on September 29th, 2023. Prior to the release of the songs and music videos, 18 illustrations and setting materials featuring Hatsune Miku as a Pokémon trainer will also be released starting on Monday, September 4th, 2023.
INTRODUCTION
Pokémon started as a video game in 1996. In 2007, Hatsune Miku began as singer using voice synthesizing software.
The two have connected and enriched both the real and virtual worlds, and creators that are full of individuality have collaborated together to challenge their expression.
With 18 different "types" like cool, cute, mysterious, and fun...... a variety of music and illustrations await you.
This is where dreams, adventures, the future, and sound meet in a worlds first. Turn up the voltage high and please enjoy.
Pokémon feat. Hatsune Miku Project VOLTAGE 18 Types/Songs, starts now!
CONTENTS:
Illustrations and setting materials of the 18 types featuring Hatsune Miku and her Pokémon partners will be released from September 4th, 2023 to September 28th, 2023. One type per day will be released at 19:00 every weekday! Check out the official X account!
Six artists have drawn 18 illustrators under the theme, "If Hatsune Miku was a ___-type Pokémon Trainer.......?"
The participating illustrators will be announced at the same time as the release of each illustration and setting material.
Over the next few months, 18 songs and music videos by 18 Vocaloid Ps will be released sequentially on each Vocaloid P's YouTube channel.
The common theme of the project is
Pokémon feat. Hatsune Miku
and feature samples of BGM and sound effects from the Pokémon games.
Teaser Illustration: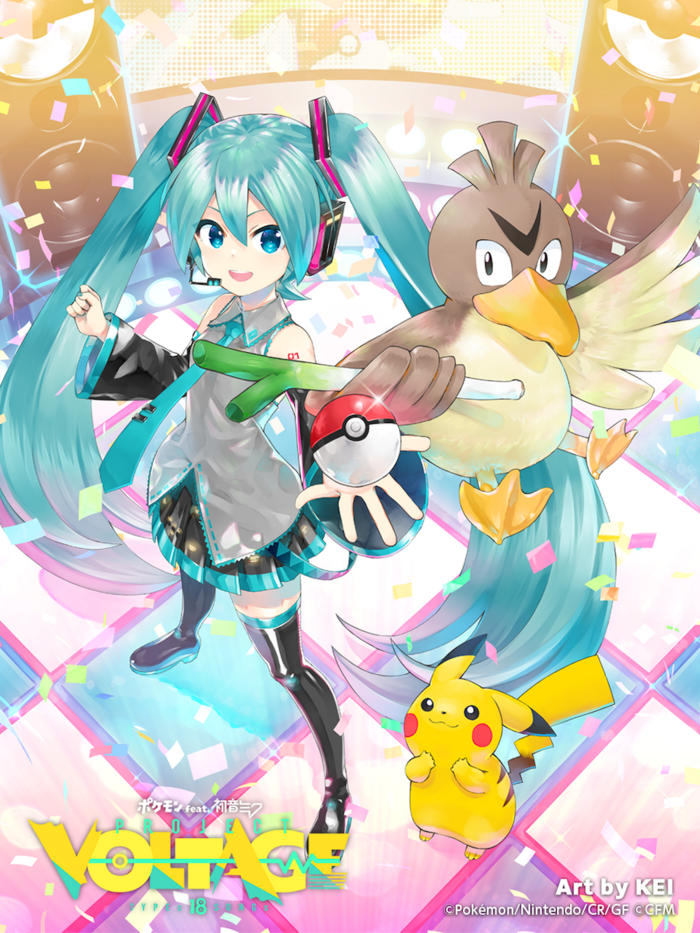 The illustrator in charge of the teaser visuals is KEI, who worked on the character design of Hatsune Miku. He drew Kamonegi and Pikachu along with Hatsune Miku holding a monster ball. The teaser visual is filled with a sense of anticipation, signaling the beginning of a collaboration that no one has seen or heard of yet.
Comment from KEI:
I was surprised and happy because I never thought I would be asked to draw Pokémon illustrations. Thank you very much for this amazing experience.
Sources:
https://www.project-voltage.jp/
and
https://prtimes.jp/main/html/rd/p/000000248.000052709.html