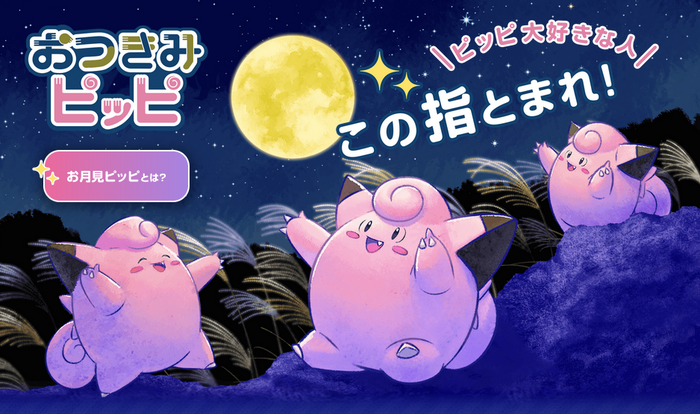 The Pokémon Company is holding the Mid-Autumn Moon with Pippi festivities
again this year
. A moon viewing stream will be available on YouTube and players of Pokémon Café ReMix can get login rewards including 5,000 Golden Acorns.
Enjoy the Mid-Autumn Moon with Pippi
The Mid-Autumn Moon is the moon usually visible starting on August 15th in the lunar calendar used in olden times. People have long enjoyed viewing the moon, offering dumplings and susuki grass to the gods to rejoice and give thanks for the autumn harvest. There is about a month gap between the lunar calendar and the Gregorian calendar, and this year the
Mid-Autumn Festival
will be held on September 29th, 2022.
Pippi is a Pokémon associated with the moon. It is said to be able to collect moonlight and float in the air, and that watching it dance on a full moon night will make you happy. The Moon-viewing Pippi is an event to share information and conduct projects based on the theme of Pippi and the moon. You may be able to learn more about Pippi and there are some surprising encounters waiting for you......? Let's get excited about moon viewing with Pippi!
Weather News LiVE - Pippi appears in the Mid-Autumn Full Moon Special Program!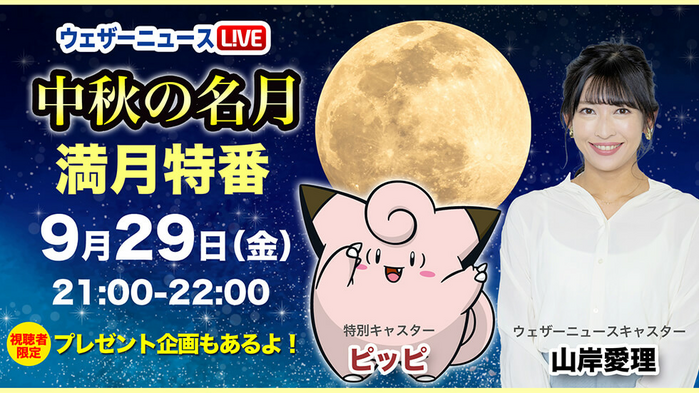 The Weather News LiVE broadcast, the Mid-Autumn Full Moon Special Program aired on September 29th, 2022 from 9:00 p.m. to 10:00 p.m. JST on YouTube. This year, Pippi was a special Weather News LiVE anchor! The broadcasts MC was
Airi Yamagishi (山岸愛梨)
.
The special program broadcast a variety of content, including live images of the moon seen in various locations around Japan and trivia about the Mid-Autumn Moon. There was also be a present campaign exclusively for viewers!
In addition to this special program, Pippi also appeared on other Weather News LiVE programs to share the joys of moon viewing, so don't miss any of the other Weather News LiVE programs.
Pokémon Café ReMix Login Rewards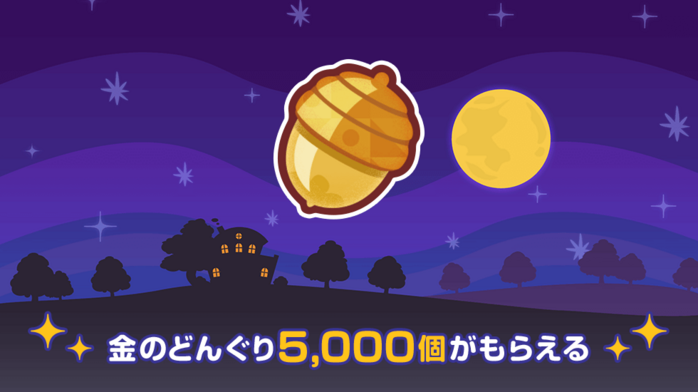 Mid-Autumn moon viewing stamps will be available in the popular puzzle game Pokémon Café ReMix. If you login into the game during the period, you will receive great gifts such as 5,000 Golden Acorns as a reward.
Stamps will be available from 3:00 PM on Saturday, September 9th, 2023 to 2:59 PM on Tuesday, September 26th, 2023 JST, so login every day and enjoy moon viewing with cute Pokemon!
Source:
https://www.pokemon.co.jp/ex/otsukimi_pippi/2023/