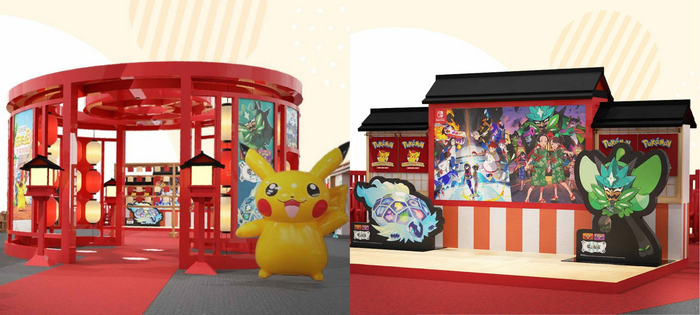 The Wai, a brand new large-scale mall near
Tai Wai Station
, has started its soft opening and is welcoming people to gather with friends and family for their first Mid-Autumn Festival! As part of the festivities, the
Pokémon Game Festival Hong Kong 2023
will take place and features over 40 lanterns, 7 fun activities, and a Pokémon will even show up to interact with fans.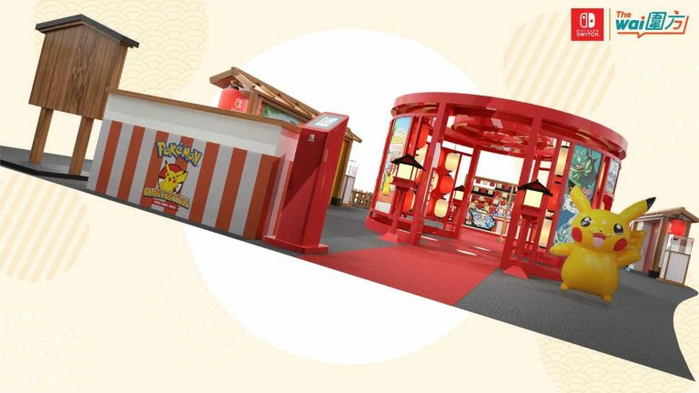 The new Nintendo Switch game Detective Pikachu Returns, which has been eagerly awaited by Pokémon trainers around the world, will be released on October 6th, 2023. To celebrate the release of the game, The Wai has teamed up with nsew, an official Nintendo merchandise store to launch the Pokémon Game Festival Hong Kong 2023 which runs from September 23rd, 2023 to October 8th, 2023, and features 7 fun and interesting activities showcasing Pokemon Scarlet and Violet as well as Detective Pikachu with a Pokémon Battle area for the games and TCG, and a Pokémon Lantern area filled with the atmosphere of the Autumn Festival.
7 Activities at the Pokémon Game Festival Hong Kong 2023
1. Pokémon Meet and Greet
- Sprigatito, Fuecoco and Quaxly will enter the L2 atrium of The Wai to meet and take photos with everyone.
2. Pokémon Lantern Area
- Coinciding with the Mid-Autumn Festival, there are specially exhibits featuring colorful lanterns to create a warm festive atmosphere. In addition, some lanterns contain riddles that test your knowledge of Pokémon.
3. Pokémon Test
- On a large TV on the main stage, trainers knowledge of Pokémon is tested. As long as they complete the activity, regardless of their score, they will receive a Detective Pikachu Returns commemorative coaster. Note: The event is held at designated times on Saturdays and Sundays, and each session can accommodate up to 100 people.
4. Photo Stations
- There are two photo booth areas, one for Pokemon Scarlet and Violet and another for Detective Pikachu Returns.
5. Pokémon Battle Area
- The Pokémon Battle Zone holds Pokémon Card Gym Tournaments and Pokemon Scarlet and Violet battles every weekend, with amazing prizes. In addition to the competitions, there will also be a Pokémon Trading Card "Beginner Classroom" from Monday to Saturday, where professional instructors will teach everyone the basic skills of battling. Complete the "Newbie Classroom" to get a bonus Pokémon card! There is also a free battle area where Pokémon trainers can compete with each other.
6. Pokémon Coloring Activity
- Parents and children can express their creativity in this exclusive area and color on Pokémon-themed paper and bring an unforgettable Pokémon experience home. Each attendee will receive an exquisite Pokémon souvenir.
7. Finding Pokémon Partners
- Different areas of the venue are filled with Pokémon. Trainers need to find specific Pokémon and take a photo with them, then share it on social media platforms to get a limited edition Detective Pikachu paper hat.
Source:
https://www.nipponsensor.net/hotspots/hongkong-hotspots/18534/