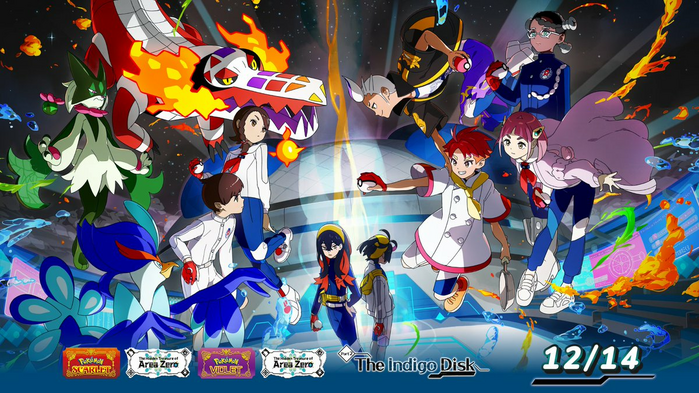 Pokémon Scarlet or Pokémon Violet The Hidden Treasure of Area Zero Part 2: The Indigo Disk launches on
December 14th, 2023
! The
Pokémon Scarlet or Violet The Hidden Treasure of Area Zero - Part 1 - The Teal Mask Physical Bundles
that were released on November 3rd, 2023 do not include part 2 on the cart but only as an included digital download. It is very unfortunate that Nintendo and The Pokémon Company just didn't wait until December 14th, so that both DLC were on the cart.
The Hidden Treasure of Area Zero Part 2: The Indigo Disk
The story continues as you become an exchange student and visit Blueberry Academy. Most of this unusual school is located under the ocean, and its curriculum emphasizes Pokémon battling. The Indigo Disk Arrives December 14th, 2023.
Sources:
https://fxtwitter.com/Pokemon/status/1720063354457223438
and
https://scarletviolet.pokemon.com/en-us/dlc/