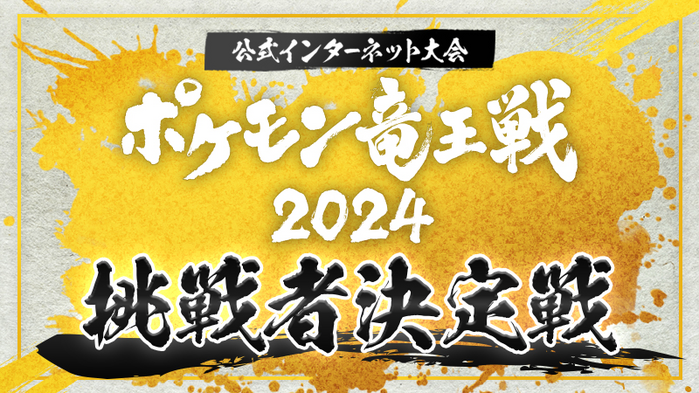 The Pokémon Dragon King Qualifying Tournament 2024 has been announced for Pokémon Scarlet and Pokémon Violet and it takes place from December 1st, 2023 at 9:00 to December 4th, 2023 at 8:59 JST. We have updated the
9th Generation Online Competitions
page.
Cancellation and Rescheduling: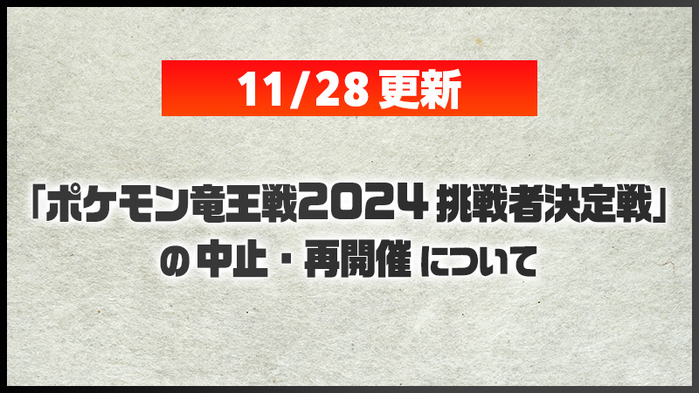 On November 28th, 2023, it was
announced
that the original time period for this tournament would be cancelled and the tournament would be rescheduled so that everyone could participate fairly at a later date. The issue allowed players to register Miraidon or Koraidon into their Battle Party but change their locked in Battle Team.
Details:
The Pokémon Dragon King Qualifying Tournament 2024: Challengers to be decided! The Pokémon Dragon King Tournament will be held, where you can win the title of Pokémon Dragon King!
Entry period
Monday, November 20th, 2023 at 9:00 to Friday, December 1st, 2023 at 8:59 JST
Entry after the tournament has started is not possible to enter. Please complete your entry within the entry period.
*The battle team to be used will be registered at the same time as entry.
Go to [POKE PORTAL] > [Battle Stadium] > [Internet Tournament] > [Official Tournament] > [Search Tournament] to enter.
Competition Period
December 1st, 2023 at 9:00 to December 4th, 2023 at 8:59 JST
Participation Categories (Age Groups)
As the event will be held in open categories, all categories are eligible to participate in common.
Participating Regions
Japan: If the region setting in Battle Stadium is not set from "Asia-Pacific" to "Japan," the "Entry Accepted!" notice will not be displayed and the tournament will not be found.
Tournament Information
This tournament will be comprised of Single Battles using Regulation E with additional special rules.
Special Rules
One of the legendary Pokémon Koraidon or Miraidon must be registered on the battle team. Three Pokémon must be registered on the battle team and three Pokémon must be selected for the battle. You have 30 seconds to choose a Pokémon to send out to battle. When selecting Pokémon to send to battle, the opponent's Battle Team is not displayed. (The opponent's Battle Team is displayed after the Pokémon is selected and confirmed.)
Eligible Pokémon
Pokémon from the Paldea Dex No.001-400
Pokémon from the Kitakami Dex No.001-200
Banned Pokémon
Mewtwo, Mew, Kyogre, Groudon, Rayquaza, Jirachi, Dialga, Palkia, Giratina, Phione, Manaphy, Darkrai, Shaymin, Arceus, Meloetta, Diancie, Hoopa, Volcanion, Magearna, Zacian, Zamazenta, Eternatus, Zarude, Calyrex, Walking Wake, Iron Leaves
Tournament Details
Number of required matches: 3
Number of matches per day: 15
Remaining matches can be carried over to the next day or later.
Participation Prizes
To receive a participation prize of 10,000 League Points, a competitor must play 3 or more matches with a win or loss.
Invitation to the Pokémon Dragon King Tournament 2024
The top eight winners of this tournament will be invited to the Pokémon Dragon King Tournament 2024. The Pokémon Company will send an e-mail to the registered e-mail address of the Nintendo account to those eligible for the invitation.
Source:
https://sv-news.pokemon.co.jp/ja/page/145.html