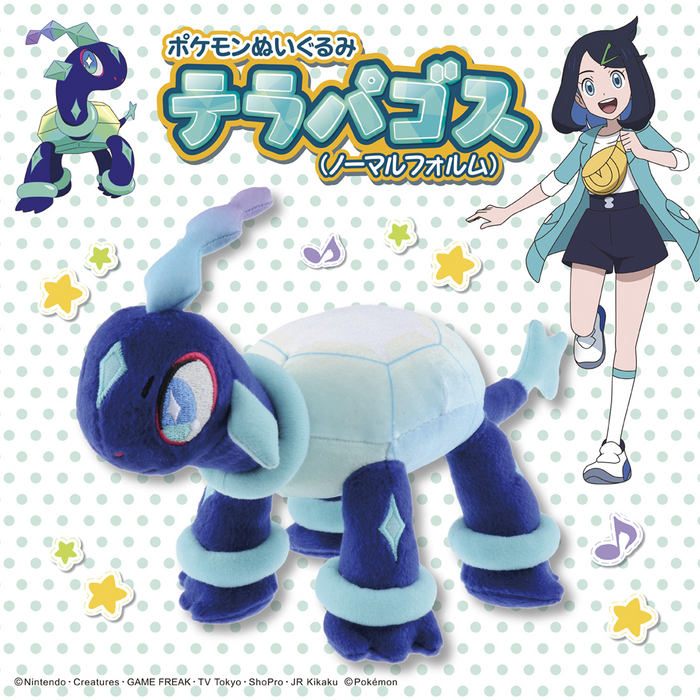 Takara Tomy will release the Pocket Monsters Pokémon Plushie Terapagos (Normal Form) in Japan on November 25th, 2023 for 3,850 yen (tax included). The plushie is based off of the
Terapagos
from the animated series.
High resolution pictures of the plushie have been added to an Imageboard thread
.
Description:
Terapagos (Normal Form) is now available as a Pokémon Plushie!! It is a Pokémon Plushie of Terapagos from the Pocket Monsters anime! Let's play with Terapagos! It's a plushie in an easy-to-carry size!
Details:
Product:
Pocket Monsters Pokémon Plushie Terapagos (Normal Form) [ポケットモンスター ポケモンぬいぐるみ テラパゴス(ノーマルフォルム)]
Price:
3,850 yen (tax included)
Release Date:
November 25th, 2023
Package Size:
W160 x H230 x D140mm
Sources:
https://www.takaratomy.co.jp/products/pokemon/nuigurumi_terapagos/
and
https://takaratomymall.jp/shop/g/g4904810919254/