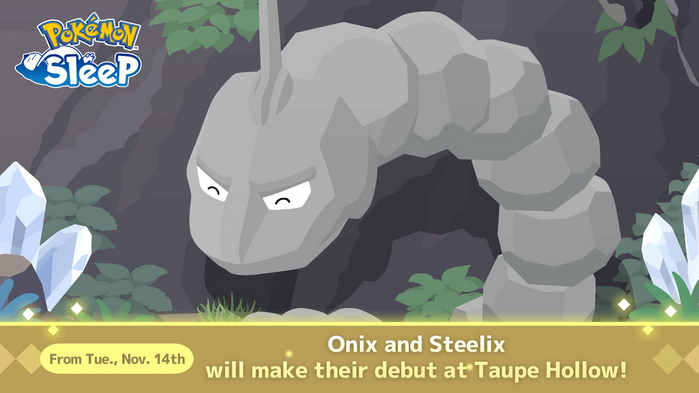 Pokémon Sleep has announced that Onix and Steelix will begin appearing at Taupe Hollow starting on November 14th, 2023 at 15:00.
New Arrivals: Onix and Steelix
It seems that Onix and Steelix have been spotted near Taupe Hollow—maybe this is thanks to the sleep research you've all been conducting! Soon, it may be possible to encounter them during sleep research.
Onix and Steelix Details
• Appearing Beginning: 11/14/2023 15:00
• Appearing at: Taupe Hollow
• Sleep Types: Onix: Slumbering - Steelix: Slumbering
Source:
https://www.pokemonsleep.net/en/news/4012/