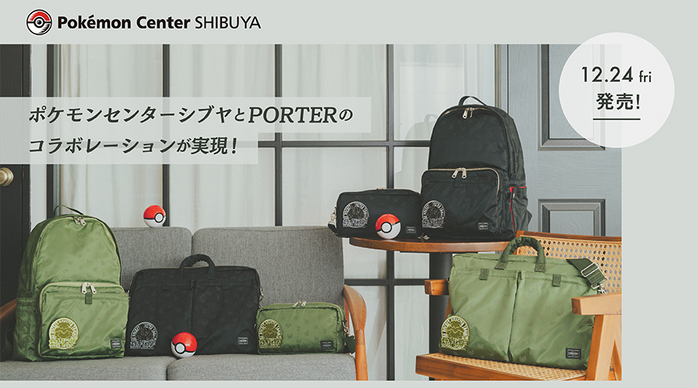 On December 24th, 2021, a collaboration between Porter, one of Japan's leading bag brands, and the Pokémon Center will appear at the Pokémon Center Shibuya! Under the theme of Pocket Monsters Red/Green, the game software for the 1996 Pokémon series, the lineup includes a backpack, a two-way briefcase, and a shoulder pouch.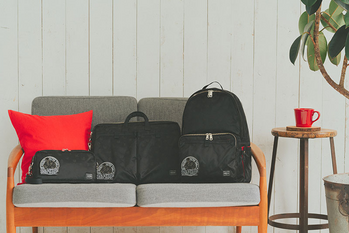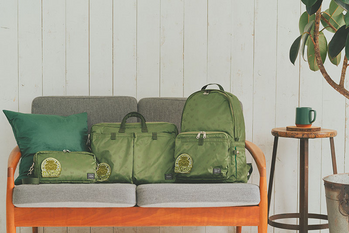 To celebrate the release, a pop-up store will be opened at GATE on the first floor of Shibuya PARCO from December 24th, 2021 to December 31st, 2021. Be sure to check it out, along with the merchandise!
PORTER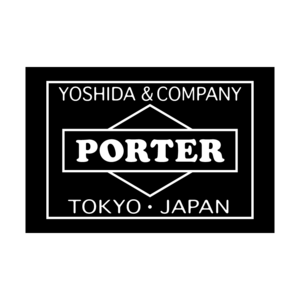 The main brand of YOSHIDA & COMPANY. The name of the brand was chosen based on the idea that a porter, who takes care of customers' bags at hotels, is the person who is in constant contact with bags and knows them best. Since its establishment in 1935, YOSHIDA & COMPANY has continued to produce bags with a focus on being made in Japan and does not cut corners in every process from material production to design and sewing.
Items: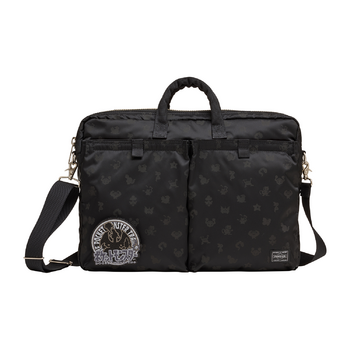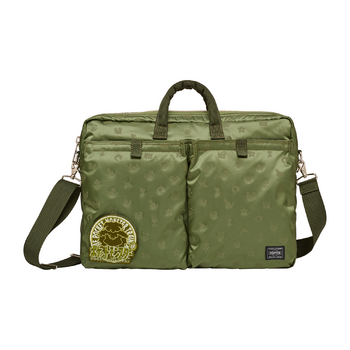 2WAY BRIEFCASE Pokémon Center Shibuya x PORTER Pokémon - 39,600 yen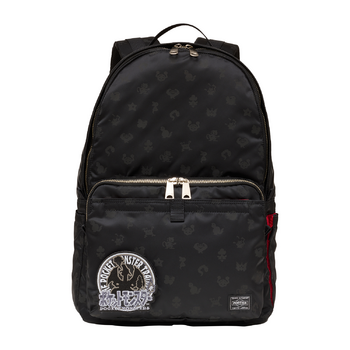 BACKPACK Pokémon Center Shibuya x PORTER Pokémon - 57,200 yen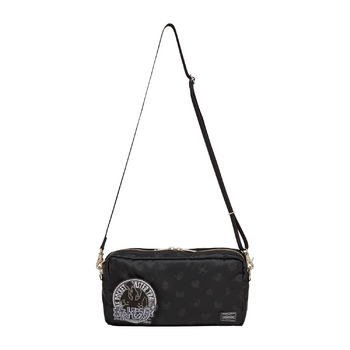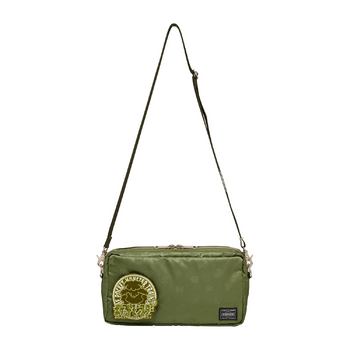 SHOULDER POUCH Pokémon Center Shibuya x PORTER Pokémon - 27,500 yen
Item List (English):
2WAY BRIEFCASE Pokémon Center Shibuya x PORTER Pokémon Red - 39,600 yen
2WAY BRIEFCASE Pokémon Center Shibuya x PORTER Pokémon Green - 39,600 yen
BACKPACK Pokémon Center Shibuya x PORTER Pokémon Red - 57,200 yen
BACKPACK Pokémon Center Shibuya x PORTER Pokémon Green - 57,200 yen
SHOULDER POUCH Pokémon Center Shibuya x PORTER Pokémon Red - 27,500 yen
SHOULDER POUCH Pokémon Center Shibuya x PORTER Pokémon Green - 27,500 yen
Item List (Japanese):
2WAY BRIEFCASE ポケモンセンターシブヤ×PORTER 『ポケモン 赤』 39,600円
2WAY BRIEFCASE ポケモンセンターシブヤ×PORTER 『ポケモン 緑』 39,600円
BACKPACK ポケモンセンターシブヤ×PORTER 『ポケモン 赤』 57,200円
BACKPACK ポケモンセンターシブヤ×PORTER 『ポケモン 緑』 57,200円
SHOULDER POUCH ポケモンセンターシブヤ×PORTER 『ポケモン 赤』 27,500円
SHOULDER POUCH ポケモンセンターシブヤ×PORTER 『ポケモン 緑』 27,500円
Source:
https://www.pokemon.co.jp/goods/2021/12/211217_fa01.html