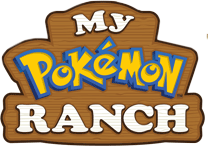 The official Pokémon website has finally answered the question many fans have been asking, "Will there be a Pokémon Platinum Version update for My Pokémon Ranch?" The Platinum Version update has been available in Japan since November 5th, 2008, almost a year ago.
The official response to the question is as follows: "I'm afraid there are currently no plans to make My Pokémon Ranch compatible with Pokémon Platinum Version, but we'll let you know if anything changes."
This now begs the question, will an update will be available for HeartGold and SoulSilver anywhere in the world? Many fans had speculated that Nintendo was just waiting for those games to be released outside of Japan before updating the English port of My Pokémon Ranch.