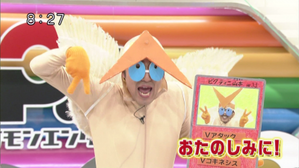 Linked Episode: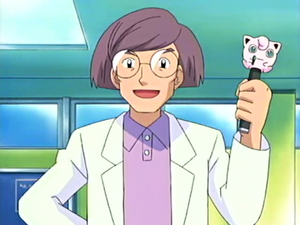 Link to Episode Guide
2012-02-12 進化! その神秘と奇跡!! / 拡張パック「ドラゴンセレクション」のカードでハナチームとマリアチームがバトル / 四天王バトルには、あく使いのしょこたん部長が登場!
2012-02-12 Shinka! Sono shinpi to kiseki!! / Kakuchō pack 'Dragon selection' no card de Hana Team to Maria Team ga battle / Shitennō battle ni wa, aku-tsukai no Shokotan-buchō ga tōjō!
2012-02-12 Evolution! That Mystery and Miracle!! / The Hana Team and Maria Team Battle with Cards from the 'Dragon Selection' Expansion Pack / Director Shoko-tan the Dark Type User Takes the Stage in the Elite Four Battle!
OP/ED List
Pokémon Smash (Variant 3)

I am a Hero

No notes available for this episode.
Japanese Music:
Music Statistics:
Number of Assigned Tracks to the Japanese Original: 0
Number of Assigned Tracks to the English Dub: 0