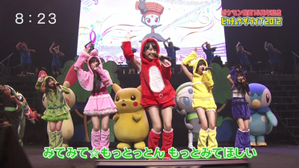 Linked Episode: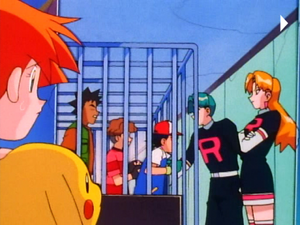 Link to Episode Guide
2012-09-09 そだてやのひみつ! / 前回に続いて「ピカチュウ・ザ・ライブ2012」の模様をお届け、小林幸子さんやももいろクローバーZと歌やダンスで大盛り上がり!
2012-09-09 Sodateya no himitsu! / Zenkai ni tsuzuite 'Pikachu the Live 2012' no moyō wo otodoke, Kobayashi Sachiko-san ya Momo-iro Clover Z to uta ya dance de oomoriagari!
2012-09-09 The Day Care Secret! / A Continuation of Last Episode's Summary of 'Pikachu the Live 2012', with the Singing and Dancing of Sachiko Kobayashi and Momo-iro Clover Z Providing the Climax!
OP/ED List
Pokémon Smash (Variant 3)

No notes available for this episode.
Japanese Music:
Music Statistics:
Number of Assigned Tracks to the Japanese Original: 0
Number of Assigned Tracks to the English Dub: 0