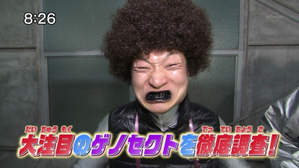 Linked Episode: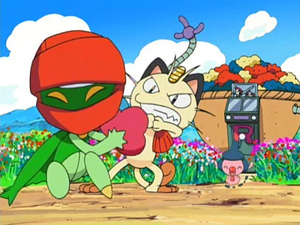 Link to Episode Guide
2013-02-24 怪傑ロズレイドと花伝説! / アドベンチャー部がゲノセクトのヒミツに迫る、山本隊員がゲノセクトに改造? / ポケモンバトルはゴルゴ所長、ヤミラミ大活躍!?
2013-02-24 Kaiketsu Roserade to hana densetsu! / Adventure-bu ga Genesect no himitsu ni semaru, Yamamoto-taiin ga Genesect ni kaizō? / Pokémon battle wa Golgo-shochō, Yamirami daikatsuyaku!?
2013-02-24 Roserade the Mystery Man and the Flower Legend! / The Adventure Division Close in on the Secrets of Genesect, and Group Member Yamamoto is Converted into a Genesect? / Yamirami Plays an Active Role in Chief Golgo's Pokémon Battle!?
OP/ED List
Pokémon Smash (Variant 3)

No notes available for this episode.
Japanese Music:
Music Statistics:
Number of Assigned Tracks to the Japanese Original: 0
Number of Assigned Tracks to the English Dub: 0