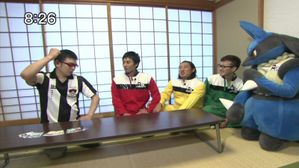 Linked Episode: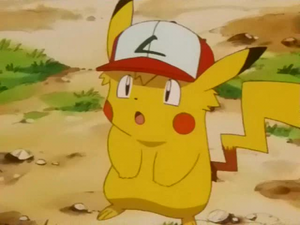 Link to Episode Guide
Available On:
Titles
ポケモンまほうでだいへんしん!? / ポケモンカードゲームのカードになりたいロバートがティーチャータカシマの元へ! / 視聴者バトルは馬場隊員!
Pokémon mahō de daihenshin!? / Pokémon Card Game no card ni naritai Robert ga Teacher Takashima no moto e! / Shichōsha battle wa Baba-taiin!
A Great Tranformation by Pokémon Magic!? / Robert Head to Teacher Takashima's, Wanting to be Turned into Pokémon Card Game Cards! / Group Member Baba's Television Viewer Battle!
Airdates
OP/ED List
Pokémon Smash (Variant 4)

No notes available for this episode.
Japanese Music:
Music Statistics:
Number of Assigned Tracks to the Japanese Original: 0
Number of Assigned Tracks to the English Dub: 0