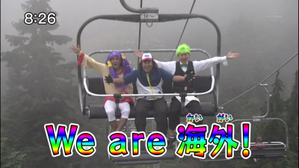 Linked Episode: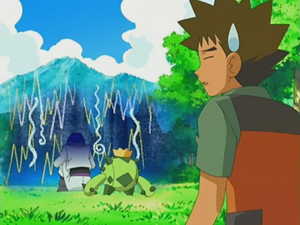 Link to Episode Guide
2013-09-01 ナタネとサボネア! さよならは誰のため! / 「ポケスマ王座決定戦」に先駆けて「ポケスマ変顔王座決定戦」を開催! / ロバートがカナダで映画の世界を体験?
2013-09-01 Natane to Sabonea! Sayonara wa dare no tame! / 'PokéSma ōza ketteisen' ni sakigakete 'PokéSma hengao ōza ketteisen' wo kaisai! / Robert ga Canada de eiga no sekai wo taiken?
2013-09-01 Natane and Sabonea! Who is the Farewell for! / As a Prelude to the 'PokéSma Championship', a 'PokéSma Funny-Face Championship' is Being Held! / Robert Experience the Movie World Over in Canada?
OP/ED List
Pokémon Smash (Variant 4)

No notes available for this episode.
Japanese Music:
Music Statistics:
Number of Assigned Tracks to the Japanese Original: 0
Number of Assigned Tracks to the English Dub: 0