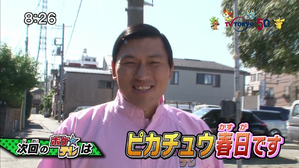 Linked Episode:
Link to Episode Guide
2013-11-03 サムライしょうねんのちょうせん! / 2回目の「ゲットさせるな!ポケモンかくれんぼゲーム」、春日からポケモンたちを隠し通せるか!? / ポケテレチャレンジ
2013-11-03 Samurai shōnen no chōsen! / Nikaime no 'Getto saseru na! Pokémon kakurenbo game', Kasuga kara pokemon-tachi wo kakushi tōseru ka!? / PokéTele Challenge
2013-11-03 Challenge of the Samurai Boy! / Can the Pokémon be Kept from Kasuga in the Second Installment of 'Get Them! The Pokémon Hide-and-seek Game'!? / PokéTV Challenge
OP/ED List
ポケダンシング☆XY

No notes available for this episode.
To celebrate TV Tokyo's 50th Anniversary, a special eye catch aired at the beginning of the episode that featured Pikachu and Chespin, Fennekin and Froakie.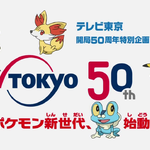 Japanese Music:
Music Statistics:
Number of Assigned Tracks to the Japanese Original: 0
Number of Assigned Tracks to the English Dub: 0