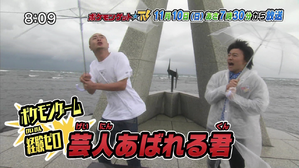 Linked Episode: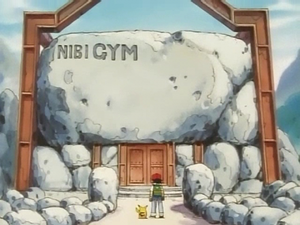 Link to Episode Guide
Available On:
Titles
ニビジムのたたかい! / お笑い芸人「あばれる君」がポケモンXYの主人公になりきって交換だけで図鑑完成を目指す旅番組を放送!
Nibi Gym no tatakai! / Owarai geinin 'Abareru-kun' ga Pokémon XY no shujinkō ni nari kitte kōkan dake de zukan kansei wo mezasu tabi-bangumi wo hōsō!
The Fight at Nibi Gym! / The Broadcast of a Travelogue Show where Comedian 'Abareru-kun' is Turned into the Protagonist of Pokémon X/Y and Sent to Complete the Zukan Purely by Trading!
Airdates
OP/ED List
ポケダンシング☆XY

No notes available for this episode.
To celebrate TV Tokyo's 50th Anniversary, a special eye catch aired at the beginning of the episode that featured Pikachu and Chespin, Fennekin and Froakie.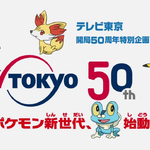 Japanese Music:
Music Statistics:
Number of Assigned Tracks to the Japanese Original: 0
Number of Assigned Tracks to the English Dub: 0