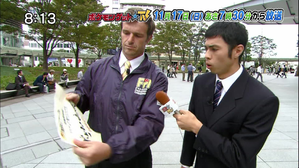 Linked Episode: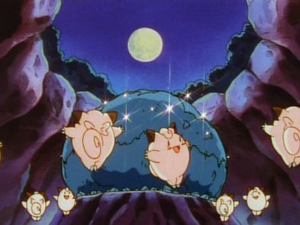 Link to Episode Guide
Available On:
Titles
ピッピとつきのいし / 「ポケモン捜査官FPI密着24時」、ポケモン竜王戦の出場者をスカウトするべく竜の名を持つ有名人を突撃!
Pippi to tsuki no ishi / 'Pokémon sōsakan FPI mitchaku 24ji', Pokémon Ryūōsen no shutsujōsha wo scout surubeku ryū no na wo motsu yūmeijin wo totsugeki!
Pippi and the Moon Stone / In This Installment of 'Around the Clock with Pokémon Investigators from the FPI', the FPI Assault Celebrities with Names Relating to the Word 'Dragon' in Order to Recruit Contestants for the Pokémon Dragon King Match!
Airdates
OP/ED List
ポケダンシング☆XY

No notes available for this episode.
To celebrate TV Tokyo's 50th Anniversary, a special eye catch aired at the beginning of the episode that featured Pikachu and Chespin, Fennekin and Froakie.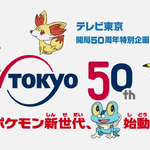 Japanese Music:
Music Statistics:
Number of Assigned Tracks to the Japanese Original: 0
Number of Assigned Tracks to the English Dub: 0