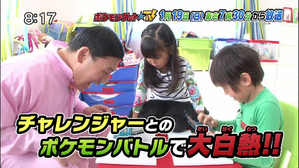 Linked Episode: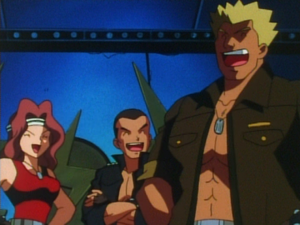 Link to Episode Guide
Available On:
Titles
でんげきたいけつ! クチバジム / 「ゲットさせるな!ポケモンかくれんぼゲーム」第4回 / ポケテレチャレンジに新ゲームが登場 / 最新ポケモン情報!
Dengeki taiketsu! Kuchiba Gym / 'Get saseru na! Pokémon kakurenbo game' dai4kai / Pokétele Challenge ni shin game ga tōjō/ Saishin Pokémon jōhō!
Electric Shock Showdown! Kuchiba Gym / The 4th Installment of 'Get Them! The Pokémon Hide-and-Seek Game' / A New Game Debuts in the PokéTV Challenge / The Latest Pokémon News!
Airdates
OP/ED List
ポケダンシング☆XY

No notes available for this episode.
Japanese Music:
Music Statistics:
Number of Assigned Tracks to the Japanese Original: 0
Number of Assigned Tracks to the English Dub: 0