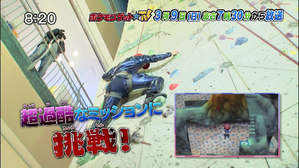 Linked Episode: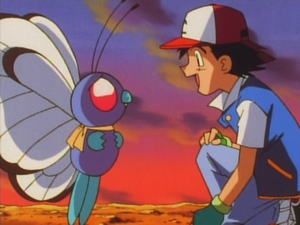 Link to Episode Guide
Available On:
Titles
バイバイバタフリー / 第7回「ポケモンずかん完成の旅」、科学の街「つくば」で18時までに20匹を交換できるか?
Bye bye Butterfree / Dai7kai 'Pokémon zukan kansei no tabi', kagaku no machi `Tsukuba' de 18-ji made ni 20-biki wo kōkan dekiru ka?
Bye Bye Butterfree / In This 7th Installment of 'The Pokémon Zukan Completion Journey', will Abareru-kun Manage to Make 20 Trades in Tsukuba, the City of Science, Before 6pm?
Airdates
OP/ED List
Pokémon Get TV

No notes available for this episode.
Japanese Music:
Music Statistics:
Number of Assigned Tracks to the Japanese Original: 0
Number of Assigned Tracks to the English Dub: 0