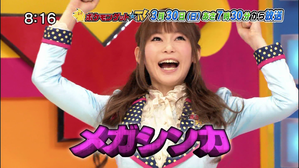 Linked Episode: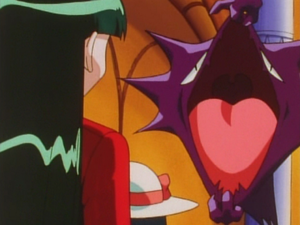 Link to Episode Guide
Titles
ゴーストVSエスパー! / ポケテレチャレンジのメガシンカスペシャル / 新企画「ロビンのポケCooking」開始 / メガシンカに関する豪華賞品を視聴者プレゼント!
Ghost VS Esper! / PokéTele Challenge no mega shinka special / Shinkikaku 'Robin no PokéCooking' kaishi / Mega shinka ni kansuru gōka shōhin wo shichōsha present!
Ghost VS Psychic! / A PokéTV Challenge Mega Evolution Special / The New Segment 'Robin's PokéCooking' Begins / Extravagant Mega Evolution-related Prizes Will be Given Out to Viewers!
Airdates
OP/ED List
Pokémon Get TV

No notes available for this episode.
Japanese Music:
Music Statistics:
Number of Assigned Tracks to the Japanese Original: 0
Number of Assigned Tracks to the English Dub: 0