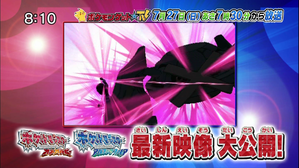 Linked Episode: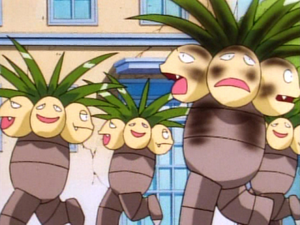 Link to Episode Guide
2014-07-27 ナッシーぐんだんだいこうしん! / 第10回「ゲットさせるな!ポケモンかくれんぼゲーム」時間経過で春日に罰ゲームという新ルール導入 / ポケモンORAS最新情報!
2014-07-27 Nassy-gundan daikōshin! / Dai10kai `Get saseru na! Pokémon kakurenbo game' jikan keika de Kasuga ni batsu game to iu shin rule dōnyū / Pokémon ORAS saishin jōhō!
2014-07-27 March of the Nassy Squad! / In this 10th Installment of 'Get Them! The Pokémon Hide-and-seek Game', a New Rule Carrying Punishments for Kasuga as Time Passes is Introduced / The Latest Information on Pokémon ORAS!
OP/ED List
Pokémon Get TV

No notes available for this episode.
Japanese Music:
Music Statistics:
Number of Assigned Tracks to the Japanese Original: 0
Number of Assigned Tracks to the English Dub: 0