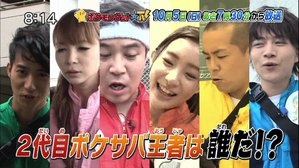 Linked Episode: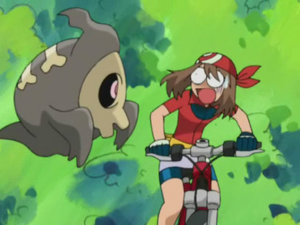 Link to Episode Guide
2014-10-05 新たなる大地! 新たなる冒険!! / ポケテレメンバーとゲスト・足立梨花さんで第2回「ポケモンサバイバル」、ポケサバ初代王者・トシプロデューサーは連覇なるか?
2014-10-05 Aratanaru daichi! Aratanaru bōken!! / PokéTele menber to guest Adachi Rika-san de dai2kai 'Pokémon Survival', PokéSurv shodai ōja Toshi-producer wa renpa naru ka?
2014-10-05 A New Land! A New Adventure!! / The PokéTV Hosts and the Guest Rika Adachi Participate in the Second Installment of 'Pokémon Survival'! Will Producer Toshi, Who Won the First PokéSurv, Continue His Winning Streak?
OP/ED List
Pokémon Get TV

No notes available for this episode.
Japanese Music:
Music Statistics:
Number of Assigned Tracks to the Japanese Original: 0
Number of Assigned Tracks to the English Dub: 0