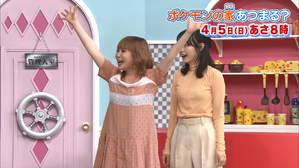 2020-04-05 "新ポケんち"にお引越ししてパワーアップ! / 引越しのお祝いに本田望結ちゃんや格闘家の朝倉海さんが駆け付ける!
2020-04-05 "Shin Pokénchi" ni ohikkoshi shite power up! / Hikkoshi no oiwai ni Honda Miyu-chan ya kakutōka no Asakura Kai-san ga kaketsukeru!
2020-04-05 The Show Powers up as it Moves to "New Pokenchi"! / Miyu Honda and Martial Artist Kai Asakura Come Running Over to Celebrate the Move!
OP/ED List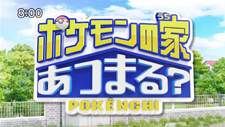 Gathering in the Pokémon House?

No notes available for this episode.
Japanese Music:
Music Statistics:
Number of Assigned Tracks to the Japanese Original: 0
Number of Assigned Tracks to the English Dub: 0