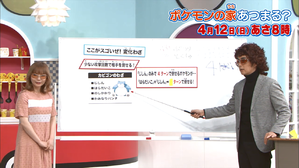 2020-04-12 今すぐ試せるヒャダインのポケモンバトル講座! / 「変化わざ」を使いこなしてバトルに勝つポイントを徹底解説!
2020-04-12 Ima sugu tameseru Hyadain no Pokémon battle kōza! / "Henka waza" wo tsukaikonashite battle ni katsu point wo tettei kaisetsu!
2020-04-12 Hyadain's Pokémon Battle Class, Where You Can Test Out What You've Learned Right Away! / A Thorough Explanation of How to Win Battles by Mastering "Status Moves"!
OP/ED List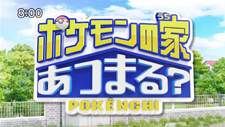 Gathering in the Pokémon House?

No notes available for this episode.
Japanese Music:
Music Statistics:
Number of Assigned Tracks to the Japanese Original: 0
Number of Assigned Tracks to the English Dub: 0