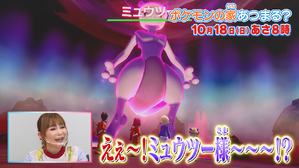 Available On:
Titles
伝説のアイドルしょこたんが伝説のポケモンに出逢う!? / しょこたんVS凄腕トレーナーのポケモンバトル
Densetsu no idol Shokotan ga densetsu no Pokémon ni deau!? / Shokotan VS sugoude Trainer no Pokémon battle
The Legendary Idol Shokotan Meets a Legendary Pokémon?! / A Pokémon Battle Between Shokotan and a Super Skilled Trainer
Airdates
OP/ED List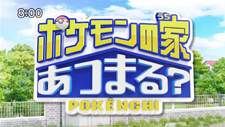 Gathering in the Pokémon House?

No notes available for this episode.
Japanese Music:
Music Statistics:
Number of Assigned Tracks to the Japanese Original: 0
Number of Assigned Tracks to the English Dub: 0