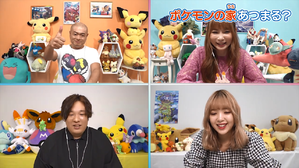 Available On:
Titles
ポケモン交換旅に岡崎体育と藤田ニコルがサポートポケだちとして参加! / 日本一決定戦2020出場のポケだちと大谷凜香がポケモンバトル!
Pokemon Kōkan Tabi ni Okazaki Taiiku to Fujita Nicole ga Support Pokédachi to shite sanka! / Nihonichi ketteisen 2020 shutsujō no Pokédachi to Ōtani Rinka ga Pokémon battle!
Taiiku Okazaki and Nicole Fujita Participate in the Pokémon Trade Journey as Support Pokénds! / Rinka Otani and a Pokénd who Participated in the Japanese Championships 2020 Have a Pokémon Battle!
Airdates
OP/ED List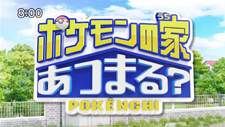 Gathering in the Pokémon House?

No notes available for this episode.
Japanese Music:
Music Statistics:
Number of Assigned Tracks to the Japanese Original: 0
Number of Assigned Tracks to the English Dub: 0