To promote the upcoming movies
Victini and the Light Hero - Reshiram / Victini and the Dark Hero - Zekrom (ビクティニと白き英雄レシラム / ビクティニと黒き英雄ゼクロム)
, Carlita's Sazandora (カリータのサザンドラ) & Janta's Golugh (ジャンタのゴルーグ) will be distributed at McDonald's and via Nintendo Wi-Fi Connection in Japan.
The Pokémon will be distributed at participating McDonald's locations wireless from
June 17th, 2011 until July 7th, 2011
and then on Nintendo Wi-Fi Connection from from
July 8th, 2011 until September 8th, 2011
. Players that have Pokémon Black can download Carlita's Sazandora while players of Pokémon White can download Janta's Golugh. Further details have yet to be revealed.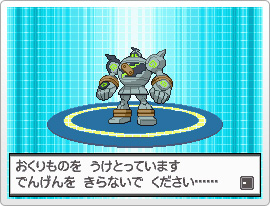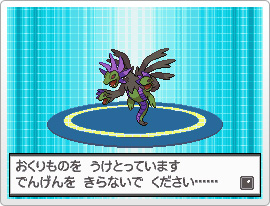 Source:
http://shellspider.blog101.fc2.com/blog-entry-682.html