Sumitomo Mitsui
President Ken Kubo was on-hand at a press conference on June 26th, 2015 to announce a collaboration with the Pokémon Company International to issue Pokémon VISA Credit Cards and Pokémon VISA Prepaid Cards. 3 different cards will be available featuring Pikachu as the cards artwork.
Prepaid cards feature Pikachu holding a gift and the other card features Pikachu and Hoopa and is branded as a
Movie 18 The Archdjinni of Rings: Hoopa
card. They are available to purchase on the WEB for 3000 to 29000yen each with an issuing fee of 540yen and a postage fee of 440yen including tax. They will also be sold in Pokémon Centers with fixed values of 5000yen, 10000yen and 15000yen with an issuing fee of 540yen.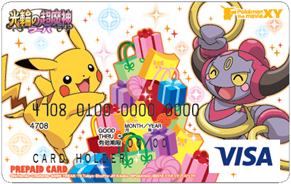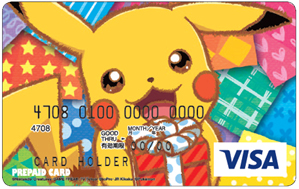 The Pokémon Visa Credit card has up to 5 years expiration dates but have an annual fee. The first year is free of charge but each additional year cost 1250yen plus tax. The credit limit is between 100,000 and 800,000 yen with an interest rate of 15.0%. It is available starting on June 26th, 2015.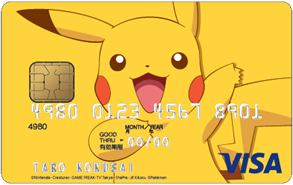 Shoko-tan and Little Glee Monster were also in attendance at the press conference to promote the Pokémon VISA Cards. Shoko-tan noted that people needed to be "Level 18" in order to get the credit card and she also explained that she had reached "Level 30" just last month.
Little Glee Monster performed Gaogao All Stars, the theme song to the short "Pikachu and the Pokémon Musicians" and the current ending theme for the Pocket Monsters XY anime.
Sources:
http://www.smbc-card.com/mem/company/news/news0001092.jsp
and
http://www.smbc-card.com/camp/lp14942/index.html