From December 12th, 2017 until December 25th, 2017, the second Global Mission for
Pokémon Ultra Sun and Pokémon Ultra Moon
, called
Have Fun Mantine Surfing!
, took place. The goal was for all participating Trainers to collectively earn 1,000,000 Beach Points (BP) in Mantine Surf events.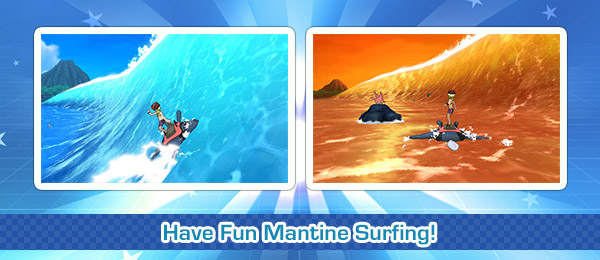 The "Have Fun Mantine Surfing!" Global Mission Was a Success!
The "Have Fun Mantine Surfing!" global mission has concluded, and the goal was reached! You and Pokémon fans all around the world joined together to hit the sands of Alola and earn 8,543,244 Beach Points in the Mantine Surf activity in the new Pokémon Ultra Sun and Pokémon Ultra Moon games. Everyone who contributed will receive a reward of 2,000 Festival Coins. Trainers who have registered their games at the Pokémon Global Link will earn 4,000 Festival Coins. Check with the global mission receptionist in Festival Plaza to receive your participation prize. Congratulations again to everyone who participated in the latest global mission.
Source:
https://3ds.pokemon-gl.com/information/403243c7-1443-498a-a3c0-12e43d054865