The Pokémon Company International has announced the newest Pokémon Trading Card Game Expansion
Sun and Moon Cosmic Eclipse
which will be released on November 1st, 2019.
High resolution revealed card pictures have been added to an Imageboard thread
.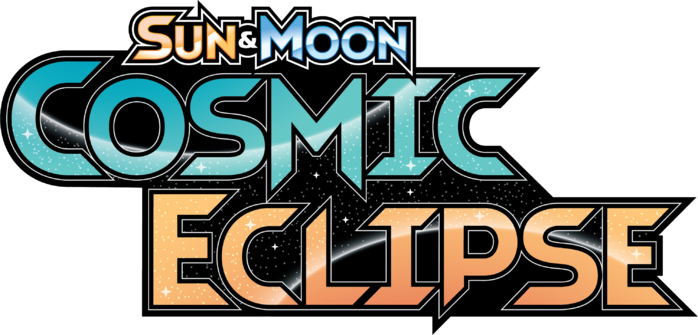 Collect Solgaleo & Lunala-GX in New Pokémon Trading Card Game Expansion, Sun & Moon—Cosmic Eclipse, Alongside Video Game Distribution Featuring Shiny Solgaleo and Shiny Lunala
Fans of the Pokémon Trading Card Game can look forward to a variety of new Pokémon and Trainer TAG TEAM combinations in the next expansion, Sun & Moon—Cosmic Eclipse, releasing worldwide on November 1 from The Pokémon Company International.
Sun & Moon—Cosmic Eclipse will welcome two new TAG TEAM trios—the Mythical and Legendary Pokémon combination of Arceus & Dialga & Palkia-GX, as well as the adorable-but-mighty Togepi & Cleffa & Igglybuff-GX—as shown for the first time during the 2019 Pokémon World Championships. The expansion will also feature new TAG TEAM Supporter cards that depict two characters, such as Red & Blue and Cynthia & Caitlin, on a single Trainer card. Fans can also keep their eyes peeled for special versions of select cards that feature illustrations of Pokémon with their Trainers.
Other key highlights of Sun & Moon—Cosmic Eclipse include:
Nine new TAG TEAM Pokémon-GX
Seven more Pokémon-GX
More than 20 Trainer cards and a new Special Energy card
Once released, cards from Sun & Moon—Cosmic Eclipse will be available in the Pokémon TCG Card Dex app, which offers an easy way to digitally browse and discover cards from the Pokémon TCG: Sun & Moon Series.
Fans interested in playing with Sun & Moon—Cosmic Eclipse before launch can do so at one of the many Prerelease tournaments taking place October 19–27. To find the nearest participating independent retailer, visit pokemon.com/locator/.
To celebrate Solgaleo and Lunala teaming up in the Pokémon TCG, players can receive Shiny Lunala in their copy of Pokémon Ultra Sun or Pokémon Sun, or Shiny Solgaleo for Pokémon Ultra Moon or Pokémon Moon. Trainers will be able to pick up download codes at participating retailers from October 1 through November 15.
Shiny Lunala will be distributed with the following in Pokémon Ultra Sun or Pokémon Sun:
Level: 60
Moves: Moongeist Beam, Psyshock, Moonblast, Moonlight
Shiny Solgaleo will be distributed with the following in Pokémon Ultra Moon or Pokémon Moon:
Level: 60
Moves: Sunsteel Strike, Zen Headbutt, Noble Roar, Morning Sun