From May 24th, 2018 until June 5th, 2018, players of Pokémon GO can participate in the
2018 Adventure Week
. Players will be able to encounter Aerodactyl as a Raid Boss.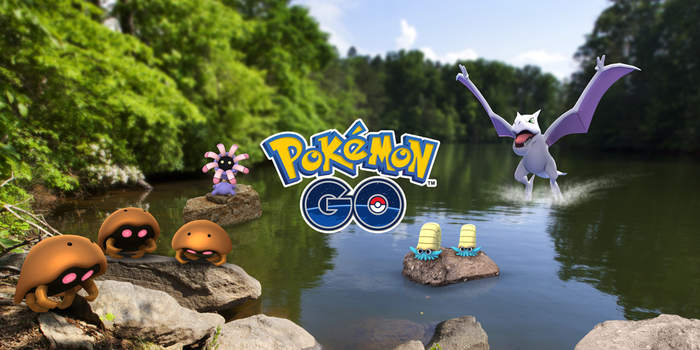 3 special boxes are on sale as part of this event:
Special Box - 480 Coins - 3 Incense, 3 Incubators, 5 Lucky Eggs
Great Box - 780 Coins - 6 Incense, 6 Super Incubators, 8 Lucky Eggs, 6 Lure Modules
Ultra Box - 1480 Coins - 12 Super Incubators, 15 Lucky Eggs, 8 Premium Raid Passes, 15 Lure Modules
Leave No Stone Unturned during This Adventurous Event!
Trainers, Adventurous new research is on tap during an exciting in-game celebration! Starting on May 24 at 1:00 P.M. PDT, unique Field Research will be available with some exciting rewards, including a Raid Battle appearance by Pokémon such as Aerodactyl.
Throughout the celebration, Rock-type Pokémon such as Geodude, Lileep, and Nosepass will appear more frequently in the wild. There are also incentives to trek around: your Buddy Pokémon will earn Candy 4× faster throughout the event! Plus, you'll receive extra XP for spinning the Photo Discs at PokéStops or Gyms—up to 10 times the usual amount if this is your first time encountering a unique PokéStop or Gym!
Fortune favors the bold, Trainers, so join this adventure before it ends on June 5. Get up and GO!
Source:
https://pokemongo.nianticlabs.com/en/post/adventureweek2018/