Niantic has announced that they will be an official partner of
MAG
, an anime convention that is taking place this year in Erfurt, Germany from Friday, October 5th, 2018 until Sunday, October 7th, 2018. There will be a Niantic booth and many Pokémon GO related events taking place during the convention.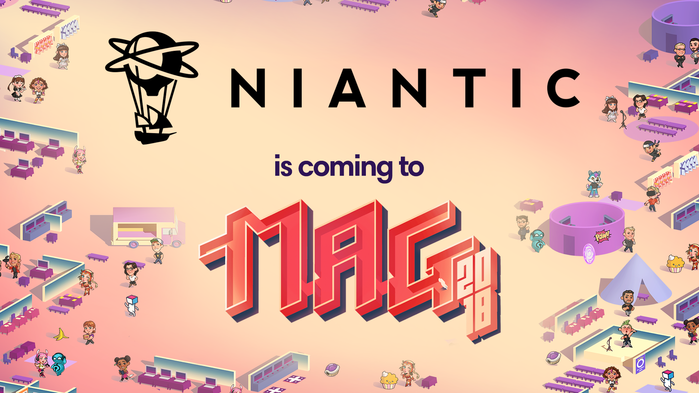 Don't Miss Niantic at MAG Erfurt!
We're excited to share that Niantic is an official partner of MAG, a weekend-long anime and animation convention in Erfurt, Germany from Friday, October 5 to Sunday, October 7. MAG is the perfect place to meet Niantic–our booth can be found in Hall 1! Come over and talk with us about our games, and meet Twitch streamers, YouTubers or fellow anime fans.
We also have a few special events planned that go well beyond the Niantic booth. For our Ingress Agents, there will be exclusive demonstration of Ingress Prime, and a special three-day Mission Day experience that includes exclusive badges. Meanwhile, Pokémon GO Trainers will have a special opportunity to trade Pokémon with German YouTube personalities Sturmwaffel and the Pietsmiet Collective.
Plus, we'll have special swag on hand, and plenty of surprises for attendees!
Pokémon GO Trading Meetup
Friday: 11:00 A.M. - 1:00 P.M.
Saturday: 2:00 P.M. - 4:00 P.M.
Location: Adam Ries room
Meet other Pokémon GO Trainers to trade Pokémon at MAG Erfurt! During this two-hour meetup, you can work on your Pilot medal and meet other Pokémon enthusiasts! You can also meet Niantic's APAC Community Manager, Fumi Yamasaki!
Influencer Pokémon GO Trading
Select Weekend Times
Friday & Saturday Lottery Times: 9:00 A.M. - 2:00 P.M.
Friday & Saturday Meetup and Trade Times: 3:00 P.M. - 4:00 P.M.
Location: Niantic Booth in Hall 1
Visit the Niantic booth to win an exclusive chance to trade Pokémon with famous YouTubers and Twitch streamers. Come to the Niantic Booth in the morning and early afternoon to participate in the meetup lottery. Then, return later in the afternoon to meet the influencer and trade with him. Enter to win a chance to meet Sturmwaffel and Chris from the Pietsmiet Collective on Friday, and Br4mm3n and SEP from Pietsmiet on Sunday.
Pokémon GO Raid Bus
Friday: 3:00 P.M. - 4:00 P.M.
Saturday: 3:00 P.M. - 4:00 P.M.
Location: Main entrance of MAG
Are you ready to go on the the ultimate Pokémon GO raid tour? Hop on a bus and explore the city with other Trainers, hosted over the weekend by Sturmwaffel and the guys from the Pietsmiet Collective! Stock up on Raid Passes and other useful items as the tour will encounter as many Legendary Pokémon in Raid Battles as possible in an hour! Spearheading the bus will be Br4mm3n and SEP on Friday. On Saturday you can go on tour with Chris and Sturmwaffel. Additional Influencers will join the bus as a surprise!
Source:
https://nianticlabs.com/blog/magerfurt2018/