The Pokémon Company International and Nintendo announced today that fans can challenge "Master Trainers" in the highly anticipated Pokémon: Let's Go, Pikachu! and Pokémon: Let's Go, Eevee! video games for Nintendo Switch.
High resolution images from the press release have been added to an Imageboard thread
.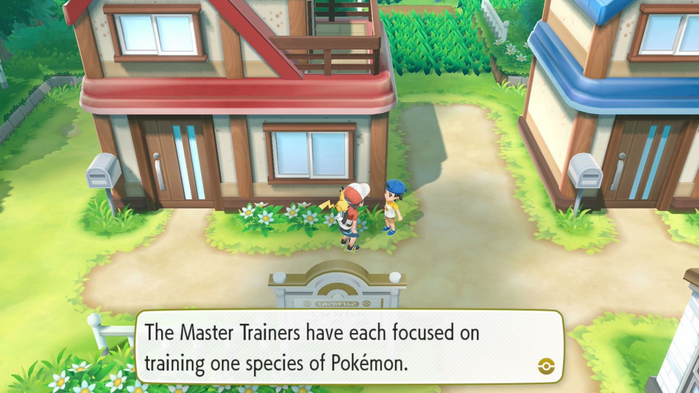 CHALLENGE MASTER TRAINERS IN POKÉMON: LET'S GO, PIKACHU! AND POKÉMON: LET'S GO, EEVEE!
In Pokémon: Let's Go, Pikachu! and Pokémon: Let's Go, Eevee!, the fun doesn't end after the player becomes the Pokémon League Champion. After becoming Champion, the player will encounter Master Trainers who are dedicated to training a particular species of Pokémon. Accordingly, there is a Master Trainer for every Pokémon species in the Kanto region. An image of each Master Trainer's favourite Pokémon is displayed above their head. Battling a Master Trainer is a true test of skill and strength since items cannot be used in battle. Players who emerge victorious from the battle can leave with that Master Trainer's title. Titles can then be displayed prestigiously in-game during Link Battles.
YouTube Clip - Become a Master Trainer in Pokémon Let's Go!
Source:
https://www.youtube.com/watch?v=BF4ARjIbS3Q