San Diego Comic-Con takes place from July 17th, 2019 to July 21st, 2019. In addition to the official programming, there's more fun outside Comic-Con International than ever before! Warner Brothers has announced they will be be hosting a Pokémon Detective Pikachu Pop-up during Comic-Con.
Pokémon Detective Pikachu Pop-up
Experience the magic of Ryme City in an immersive walkthrough pop-up based on the hit film Pokémon Detective Pikachu. Guests will be able to explore the city and capture Instagrammable moments including the neon cityscape, Ryme City marketplace, film prop displays, an infinity room and more. Fans can win prizes while having the opportunity to take photos with multiple characters from the film including Detective Pikachu himself!
Where: MLK Promenade, behind the Omni Hotel
When: Wednesday; 5:00–7:00 PM • Thursday, Friday, Saturday: 10:00 AM–7:00 PM • Sunday: 10:00 AM–4:00 PM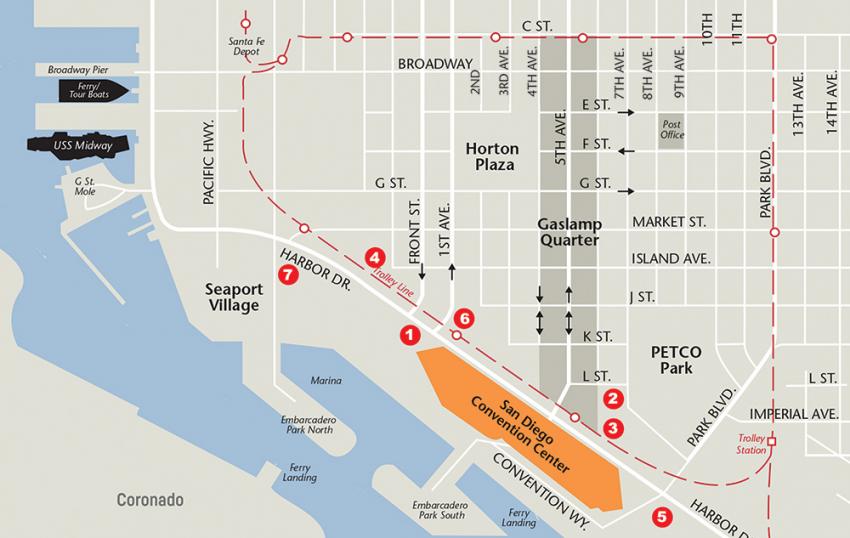 3. Pokémon Detective Pikachu Pop-up at MLK Promenade, behind the Omni Hotel
Source:
https://www.comic-con.org/toucan/015-outside-convention-center-comic-con-2019