Pokémon Café Mix has updated and has added new orders. An updating coming on December 2nd, 2020 will also update Master Café Mode.
Recruit Galarian Slowpoke in a Pokémon Café Mix Team Event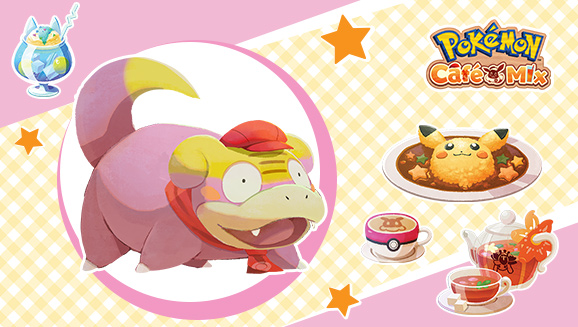 A new team challenge has begun, and you can also recruit Piplup by playing through the newly added levels.
A new team event has begun in Pokémon Café Mix—you can work with your squad to convince Galarian Slowpoke to join your café staff. From November 18, 2020, to December 2, 2020, the Dopey Pokémon will swing by your café to get some delicious treats. As you and your team complete orders, you'll earn stars that raise Galarian Slowpoke's satisfaction level. The more stars you collectively earn, the more presents you'll receive. Keep earning stars, and you'll convince the Pokémon to join your café crew.
Orders 551 through 600 have been added to the game, too. And if you make enough progress, the lovable Piplup will begin visiting your café as a customer. As always, if you serve this new Pokémon enough orders, it will decide to join your café staff. Expert players will also be able to take on Master Café levels 276 through 300, which have also just been added.
Source:
https://www.pokemon.com/us/pokemon-news/recruit-galarian-slowpoke-in-a-pokemon-cafe-mix-team-event/
Take it on as a team! Slowpoke has appeared!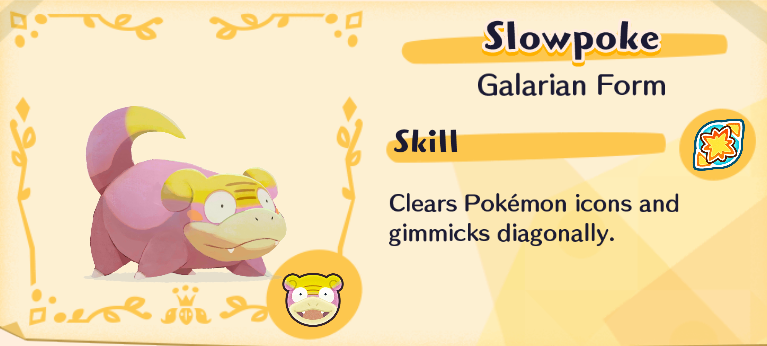 A gluttonous Galarian Slowpoke is stopping by the café! You can work with other team members and prepare lots of dishes to satisfy this Pokémon! Slowpoke's Café Skill can clear icons and gimmicks diagonally in a long range.
How to play a team order:
By completing an order, you can raise Slowpoke's satisfaction level. A Pokémon's satisfaction level can also be filled when members on your team complete orders. Try working with other team members to raise the Pokémon's satisfaction level and receive various rewards!
On top of that, if Slowpoke gets very satisfied, it might join your staff.
Event Period:
From November 18th, 2020 at 1:00 a.m. until December 2nd, 2020 at 0:59 a.m.
Note:
To enter this event, you must be part of a team and have cleared order #24.
The timing of this special event could change at any time without warning.
Special customers may appear again in the future events.
Refining Master Café Mode
Thank you for playing Pokémon Café Mix. We will be refining Master Café Mode in the December 2nd, 2020 update.
Current Master Café Mode specification
Each order is a puzzle board that is fixed per order number.
You play from order #1 in Master Café Mode to the highest order, and once you reach the highest order, you start playing from order #1 in Master Café Mode.
With the current specification, you play the same order in sequence from the second round onward. We have reworked Master Café Mode so that it no longer has a loop, and can be enjoyed for a longer period of time.
Refined Master Café Mode
You will play in an order that is randomly selected. The current orders in Master Café Mode will also be selected at random.
The order number will start from 1 and will end at 999, but it is possible to continue playing.
Once you finish the Master Café Mode, the order number will reset. The next time you reach Master Café Mode, the order number will restart from 1.
The order reached that is displayed in your profile and friend list will not reset. It will show the highest number of order you've reasched from completing multiple orders in a row in Master Café Mode.
We appreciate your patience until this update becomes available. We'll contine to strive to do our best so that we can deliver an enjoyable experience to all players.
New Pokémon and offerings are now available!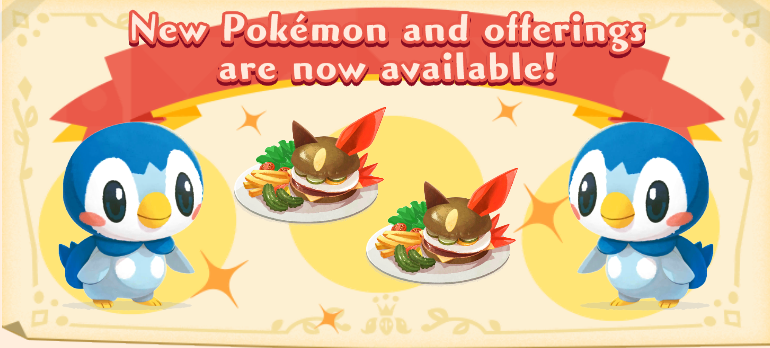 As of November 18th, 2020, new orders are available at the Café! Enjoy the new Pokémon Piplup and menu items!
New orders: Order #551 to order #600