Big news, Pokémon Trainers: this playful Gengar plush is the newest Pokémon plush ready to join your team! Bring home this spooky online bundle with Gengar's exclusive coat and 5-in-1 sound chip. The Gengar costs $53 USD.
Pictures of this plushie bundle have been added to an Imageboard thread
.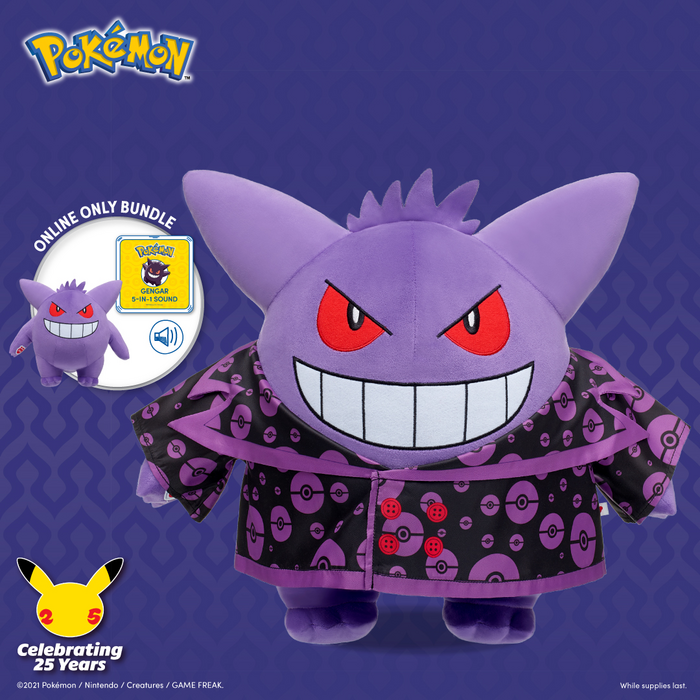 Build-A-Bear - Online Exclusive Gengar Bundle
This playful Gengar gives the spookiest snuggles you've ever had! Pokémon Trainers will be all smiles making moonlit memories alongside this fun loving Gengar. This Ghost- and Poison-type Pokémon has soft spikes, big red eyes and a toothy grin. Pokémon Trainers will love this exclusive bundle, which includes an oversized coat and 5-in-1 sound chip for the stealthy Gengar!
Price includes:
Gengar with 5-in-1 Sound
Gengar Coat
Source:
https://www.buildabear.com/online-exclusive-gengar-bundle/329489_29521.html