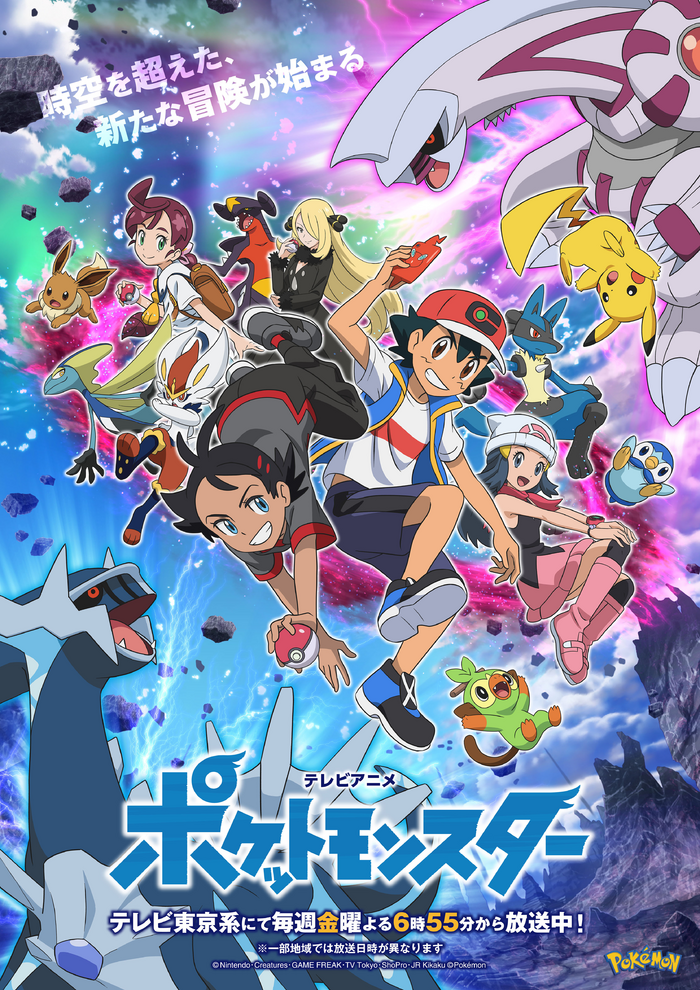 It's been announced that the "Pocket Monsters" anime TV series, which airs on the TV Tokyo Network every Friday at 6:55pm, will have a "Special Winter Arc" set in the Sinnoh region on Friday December 3rd and Friday December 10th, 2021! This arc will see the return of Satoshi's former travelmate Hikari and her partner Pokémon Pochama from "Pocket Monsters Diamond & Pearl"!
High resolution pictures from the press release have been added to an Imageboard thread
.
A promo picture and a promo video made for this arc have been revealed as well! They give us a premonition of what kind of incident the Legendary Pokémon of the Sinnoh region, Dialga and Palkia, will cause.
Satoshi, Go and Koharu get contacted by Hikari, who tells them Pochama has been abducted by someone. Similar cases of "Pokémon disappearances" have also been occurring all over the Sinnoh region in general! The trio hurry to the Sinnoh region and meet up with Hikari, who tells them that Pochama was apparently abducted by "another Hikari" that looked and dressed just like her...?!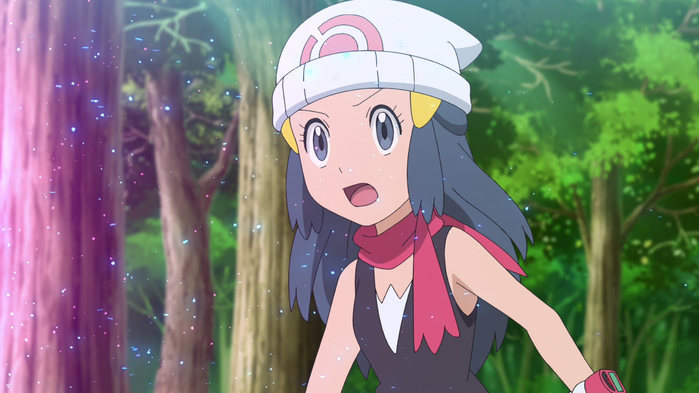 After looking into the matter, the group learns that the Pokémon are being kidnapped by "someone" that come from mysterious holes of light called "gates" that connect to another world, and that these "gates" might have something to do with the Legendary Pokémon Dialga and Palkia! The group leaps into a "gate" in order to get the Pokémon back, but what they encounter on the other side is... another Satoshi?!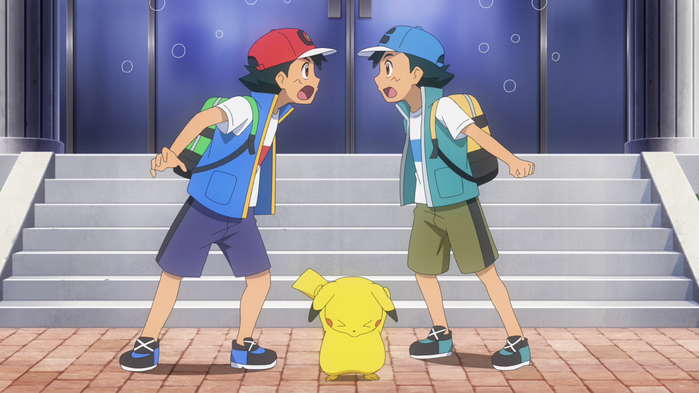 In the promo video that's been released, we get to see the Sinnoh region's Champion Shirona, a Rocket Gang that looks different from what we're used to, and a clash between Dialga and Palkia...! A new space-timeless adventure begins!
YouTube Clip - Pocket Monsters 2021 Special Winter Arc
Source:
https://www.youtube.com/watch?v=XlV0vDUOzKo