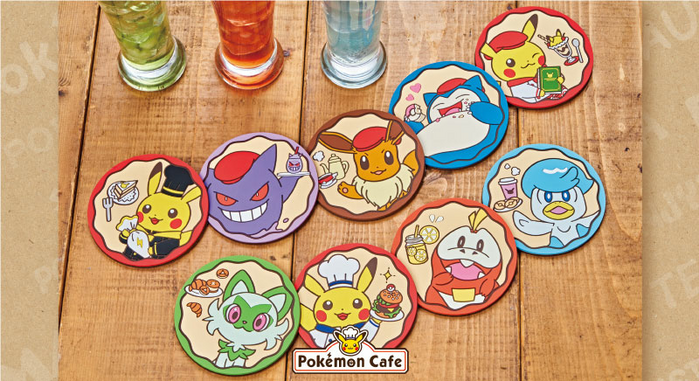 Have you checked out the rubber coasters that you can purchase when you reserve a seat at the Pokémon Café? There's plenty to choose from, so be sure to get your favorite Pokémon!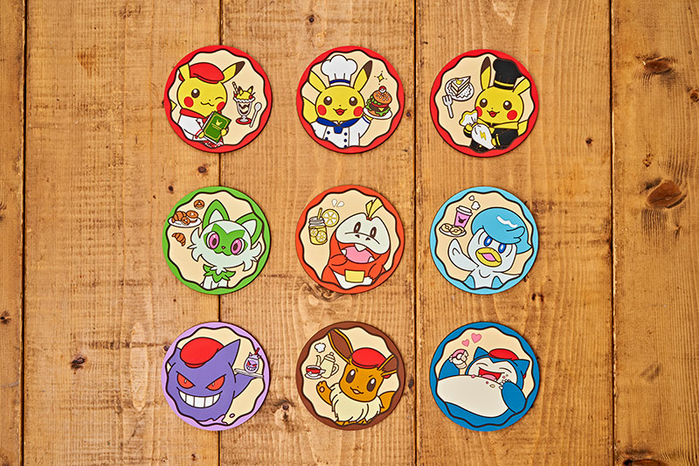 Rubber Coasters Pokémon Cafe Waiters Pikachu / Chef Pikachu / Patissier Pikachu / Nyahoja / Hogator / Kuwassu / Gangar / Eievui / Kabigon - 825 yen each (tax included)
ラバーコースター Pokémon Cafe ウェイトレスピカチュウ/シェフピカチュウ/パティシエピカチュウ/ニャオハ/ホゲータ/クワッス/ゲンガー/イーブイ/カビゴン 各825円(税込)
There are a total of 9 different designs! The lineup includes Pokémon from Pokémon Scarlet and Violet and Pokémon that help out at the Pokémon Café.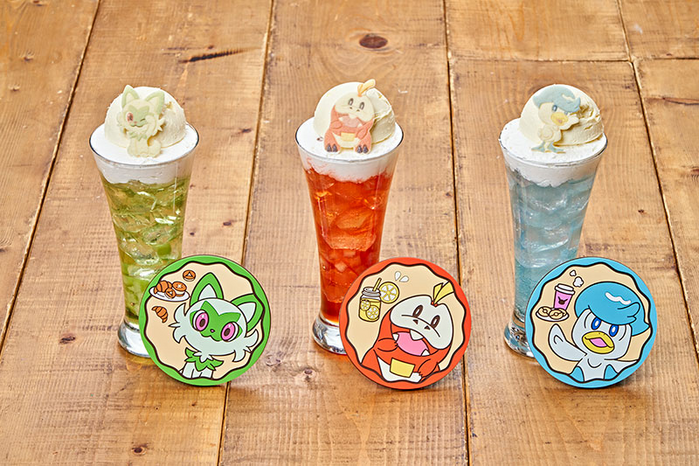 The
new menu items for Pokémon Scarlett and Violet and drinks
for the first three starters are also on sale! The reservation bonus goods are handed out at the time of seating, so you can use them right away. Enjoy them with drinks of your adventure partners!
Source:
https://www.pokemoncenter-online.com/cafe/news/221125_01.html