ITO En CHACOCO Vending Machines will hold a Pokémon GO Partner Research event participation ticket giveaway campaign for the first time from Friday, March 24th, 2023 to April 21st, 2023 at 17:00 JST. This campaign is also planned to commemorate the launch of the CHACOCO service, an ITO EN vending machine application featuring "smooth payment" and a "stamp service." Players are required to purchase items at these partners in order to obtain a code.
What is "Pokémon GO Partner Research"?
This is a limited time challenge open only to those who have an entry ticket with a promotion code that can be obtained from official Pokémon GO partners. Different partners will participate each season. The Participation Ticket has a promotion code attached to it, and you will be able to activate the Time Challenge by registering the code on the promotion code entry page. If you complete the Time Challenge during the applicable season, you will receive items and Pokémon!
How to obtain participation tickets
Availability period and method of acquisition differs for each partner. Please check the Partner Campaign page for details. This campaign will be conducted by collecting the serial code through the purchase of applicable product sold at the approximately 5,500 vending machines located nationwide in Japan which are also PokéStops or Gyms or through purchases at the approximately 20,000 CHACOCO compatible vending machines. If you accumulate 5 points, you will receive a ticket to participate in the Pokémon GO Partner Research event.
Through this campaign, they aim to further enhance the promotion of Oi Ocha Green Tea and their other products and strengthen sales at vending machines, and together with
Tully's Coffee Japan
, which is also participating in this event, they will support everyone's vibrant Pokémon GO lifestyle.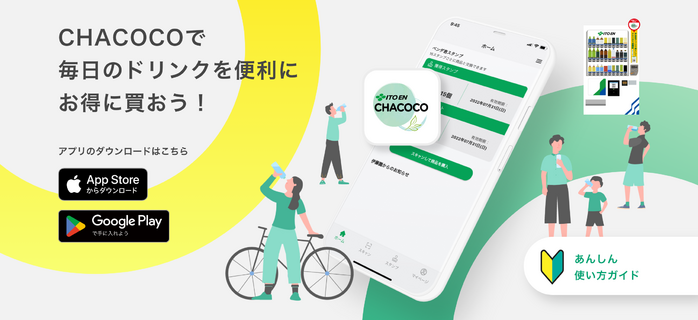 Limited Time Challenge Contents
Clear deadline: From code registration to 23:59 Japan time on May 31st, 2023
Players will be able to obtain: Heliolisk, Throh, Swampert and Hisuian Growlithe as well as various items such as Lucky Egg, Poffin, Incense and Golden Berry.
What happens after I get my "Pokémon GO Partner Research" participation ticket?
Once you have received your ticket, please enter the promotion code on the ticket at the promotion code entry page. Once the code is registered, the limited time challenge will appear in the "Today's Summary" tab in the game.
Please be aware of your surroundings and follow guidelines from local health authorities when playing Pokémon GO. Upcoming events are subject to change.
Source:
https://www.itoen.jp/chacoco/pokemongo_vdcp